Sarah Slean & THE BIGLAKE ORCHESTRA
Saturday, August 26
7:00pm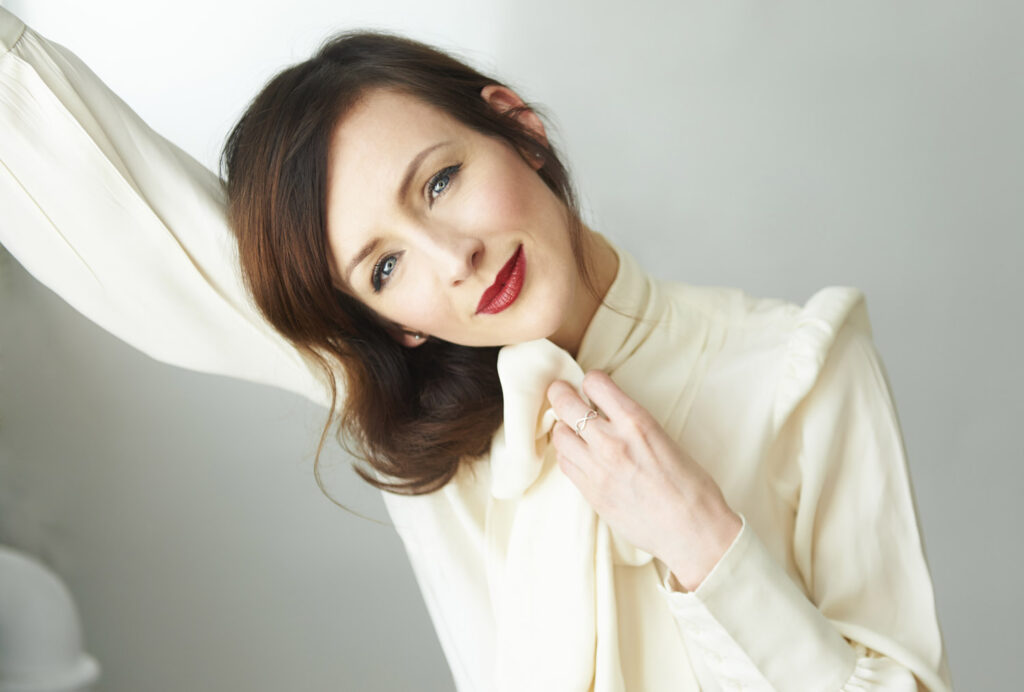 BIGLAKE and BASE31 are proud to present a very special concert celebrating the 80th birthday of Canada's musical legend and hero, Joni Mitchell. Multi JUNO and GEMINI nominated performer, singer songwriter Sarah Slean has performed this programme for sold-out audiences across the country, and is coming to PEC to captivate you with her hauntingly beautiful renditions of Joni Mitchell songs. Sarah is supported by the sweet symphonic sounds of the BIGLAKE Orchestra, made up of musicians from Ontario's finest orchestras, conducted by our very own Artistic Director and COC Music Director Johannes Debus. This 2023 Festival closing night concert will be one you will never forget!
Ticket sales for this event are provided exclusively by the Base 31 ticket office
Sarah Slean, singer
BIGLAKE Symphony Orchestra
Johannes Debus, conductor
Symphonic arrangements by Vince Mendoza of Joni Mitchell songs, from albums "Both Sides Now (2000) and "Travelogue" (2002), including A Case of You, Woodstock and Both Sides Now
Concert duration: 2 hours, with intermission
Exciting news: Enjoy the Base31 concert shuttle service from Wellington, Bloomfield and Picton. Leave your car at home, lower your carbon footprint and nobody in your party needs to be the designated driver! For pick up and departure times and respective locations please visit:
For foodies or families, Base31 is a destination for delicious, chef-driven food and drink inspired by the bounty of Prince Edward County. Indulge your senses and experience an array of flavors from talented chefs, as they whip up fresh and mouth-watering dishes using only the finest ingredients. From pizza and delicious ice cream at the Drill Hall Patio, to crispy fries, succulent kebabs to zesty salads on the north end of the Base, there's something to suit every palate. And what's a summer evening without a refreshing beverage in hand? Take your pick from a selection of ice-cold brews, ciders, sparkling wines and more.