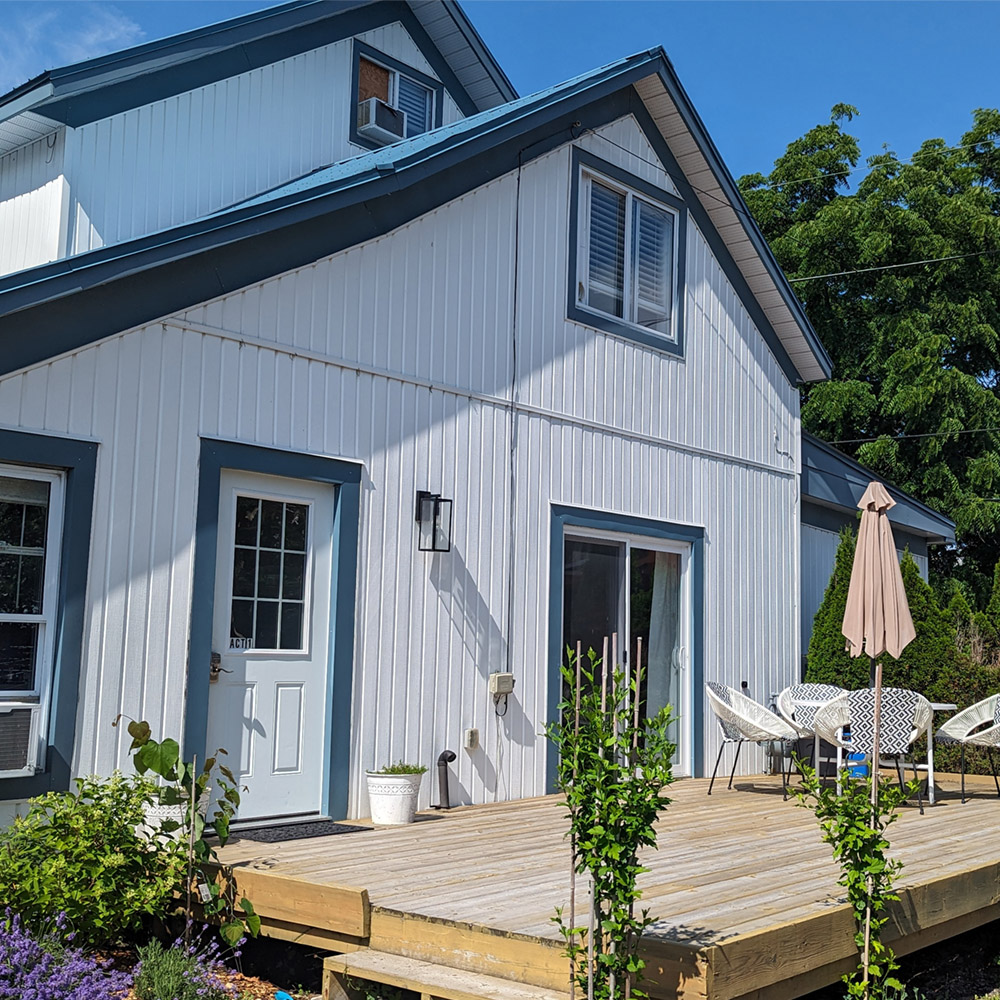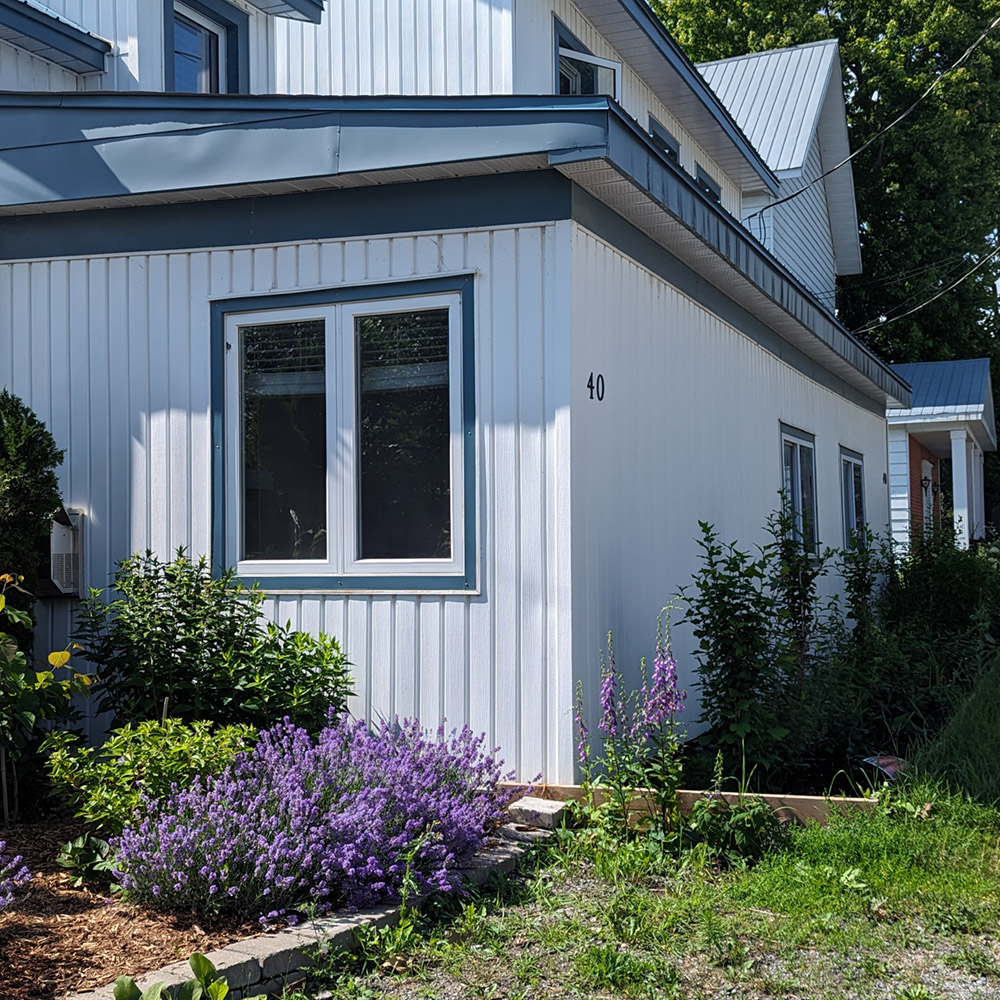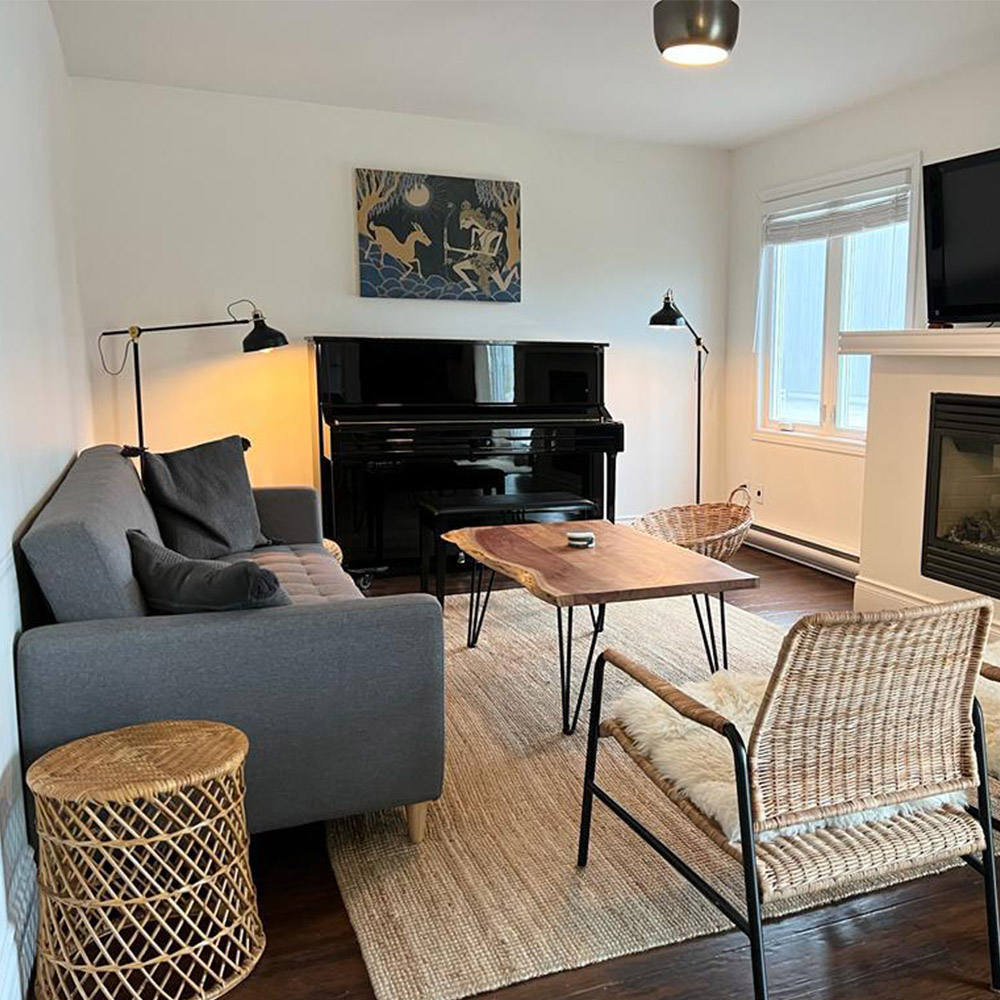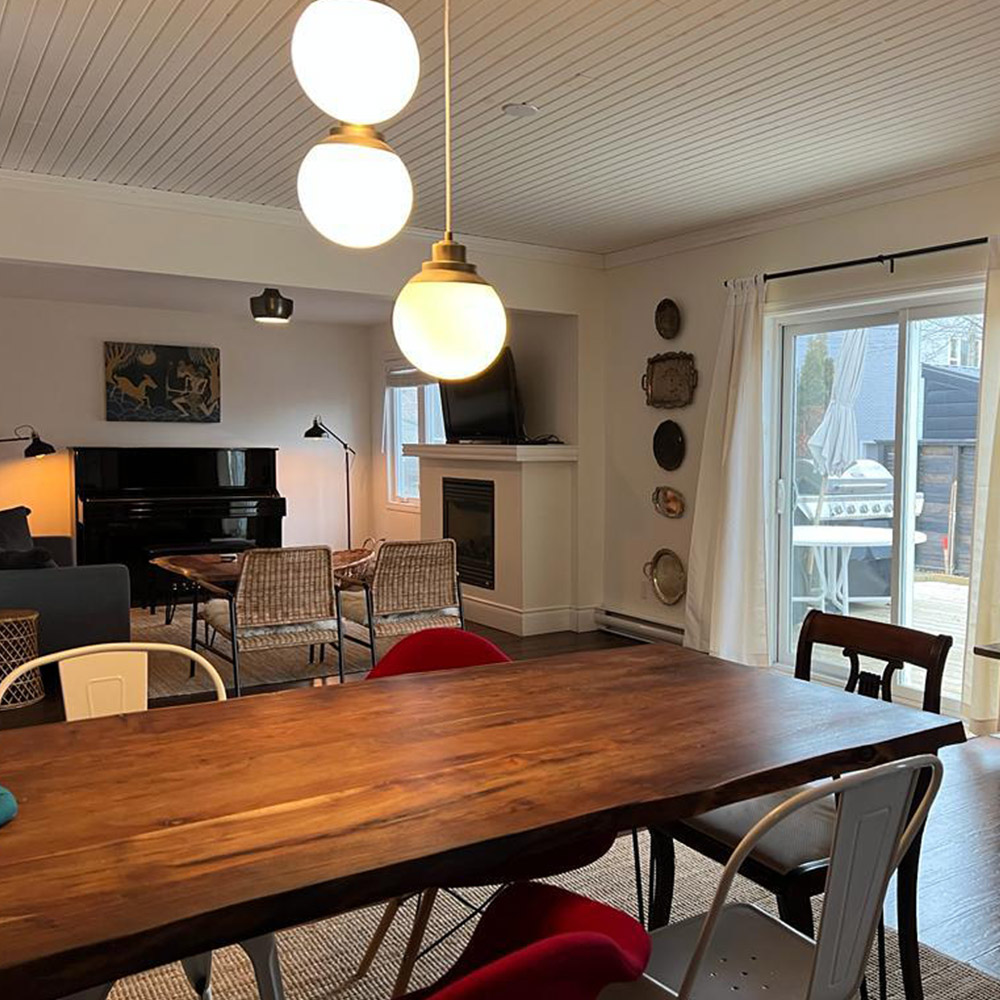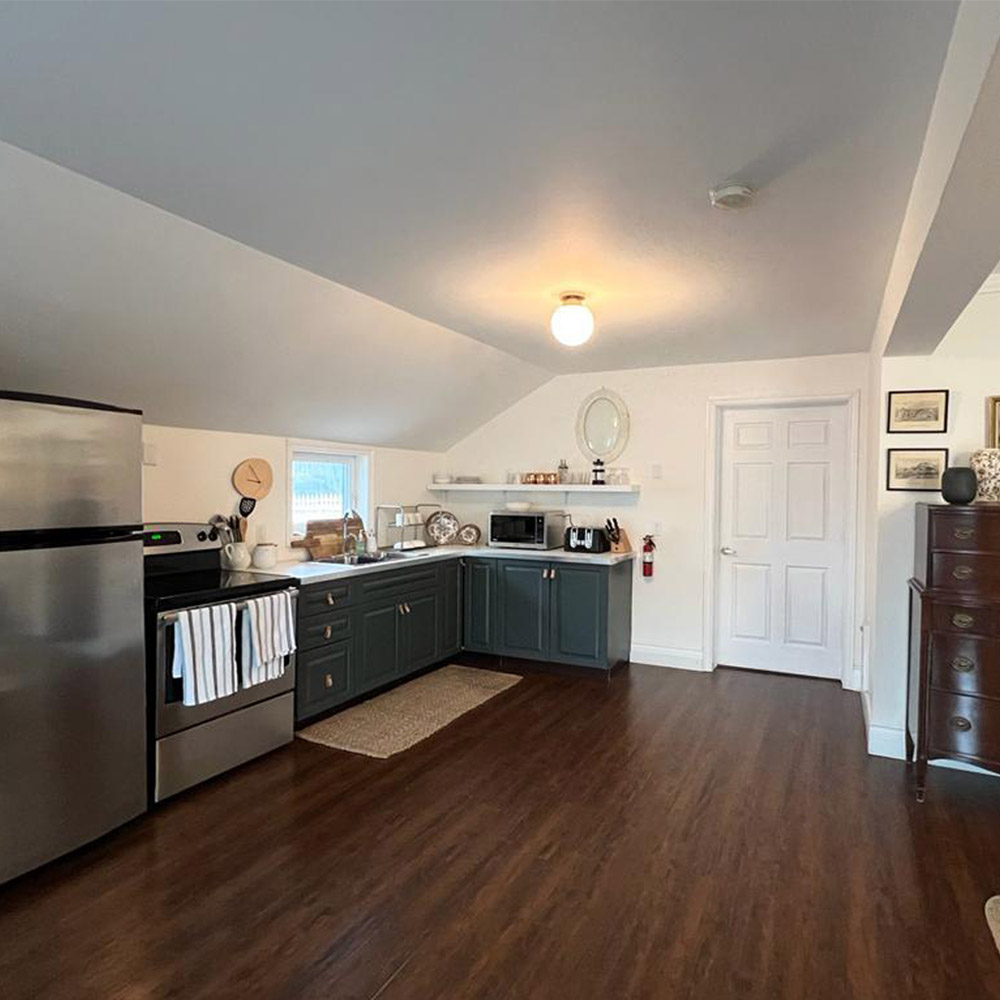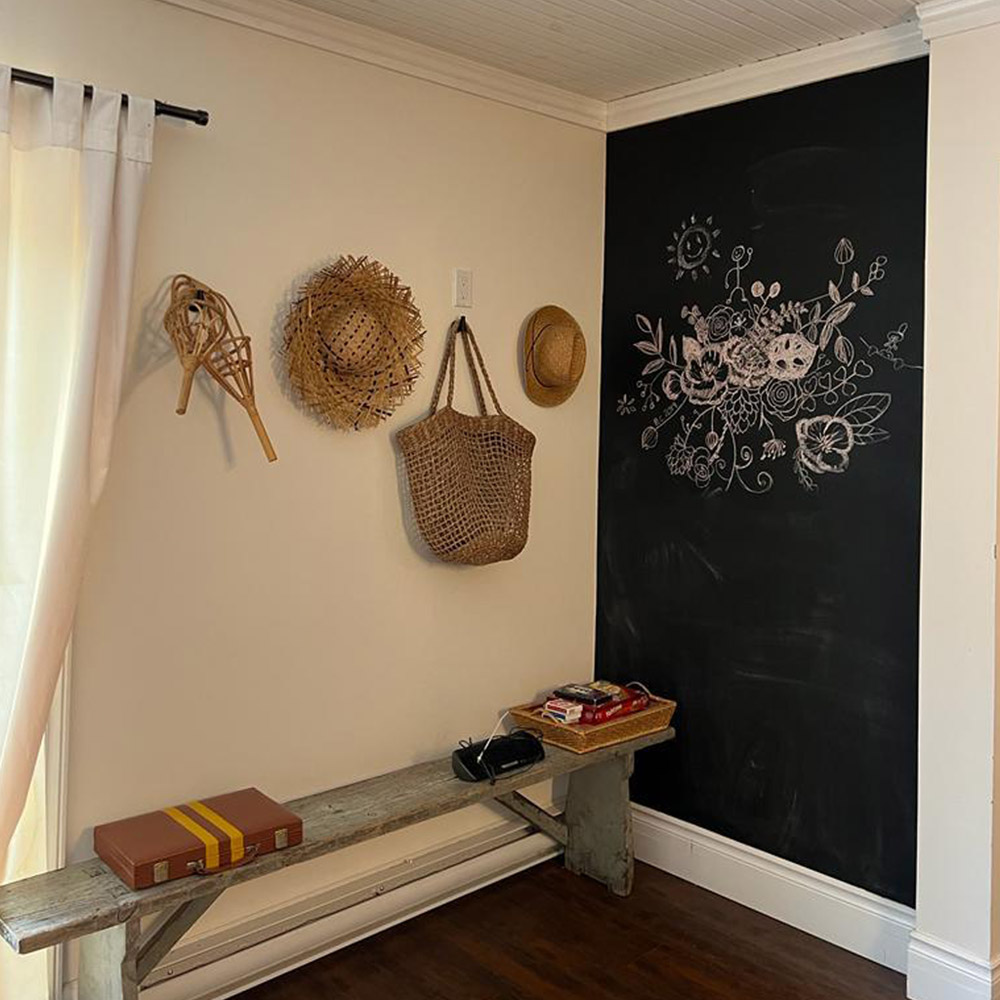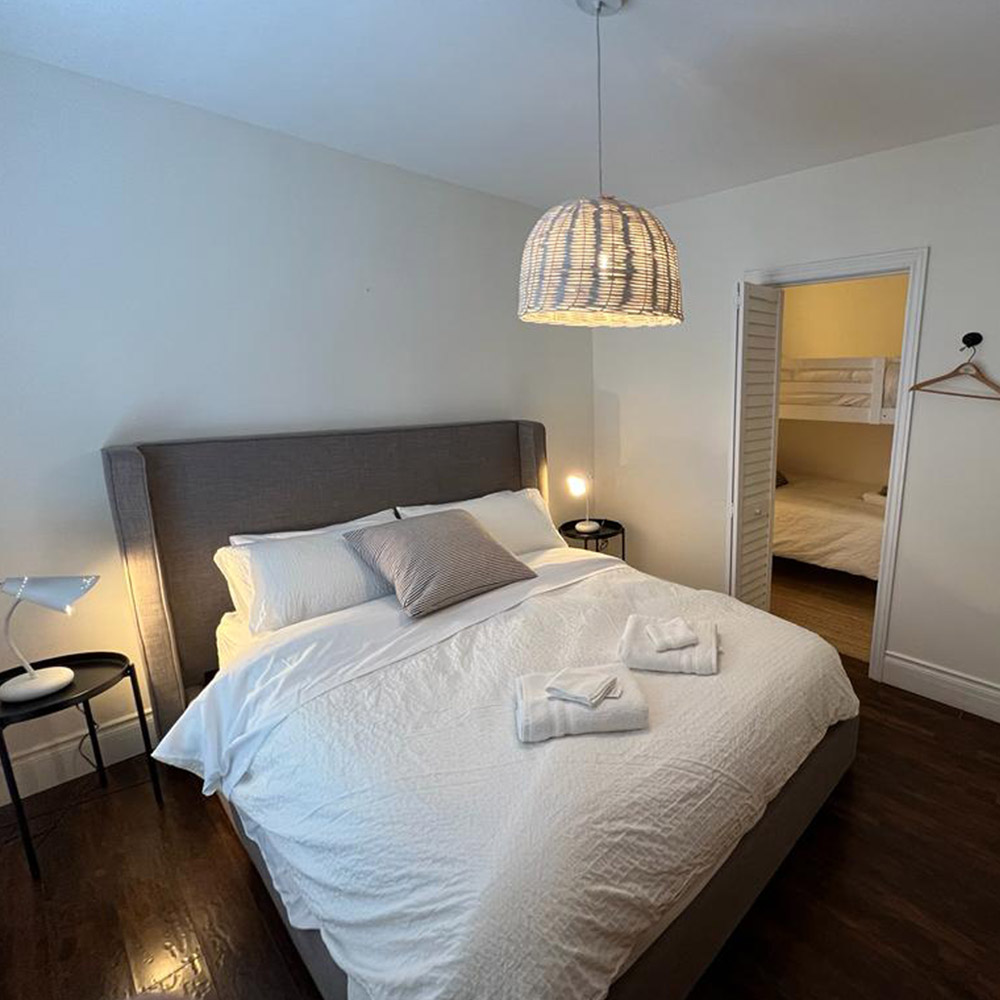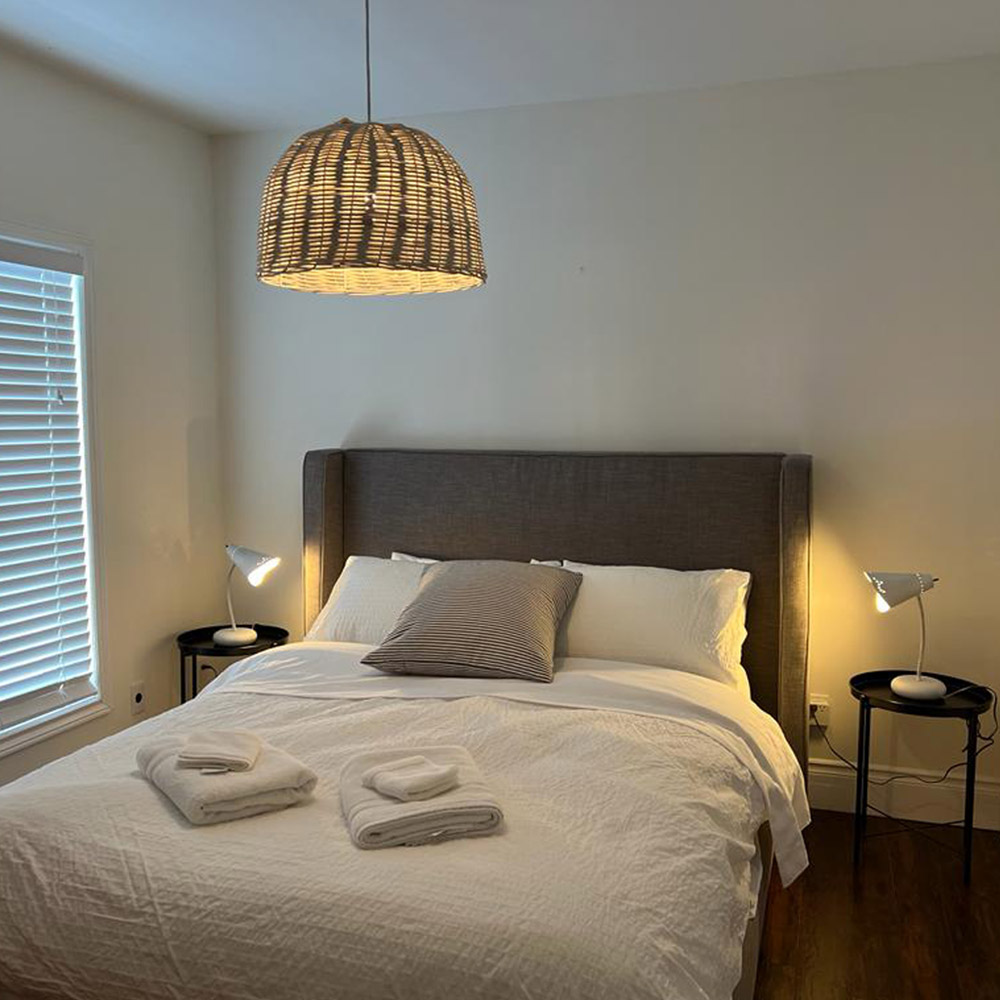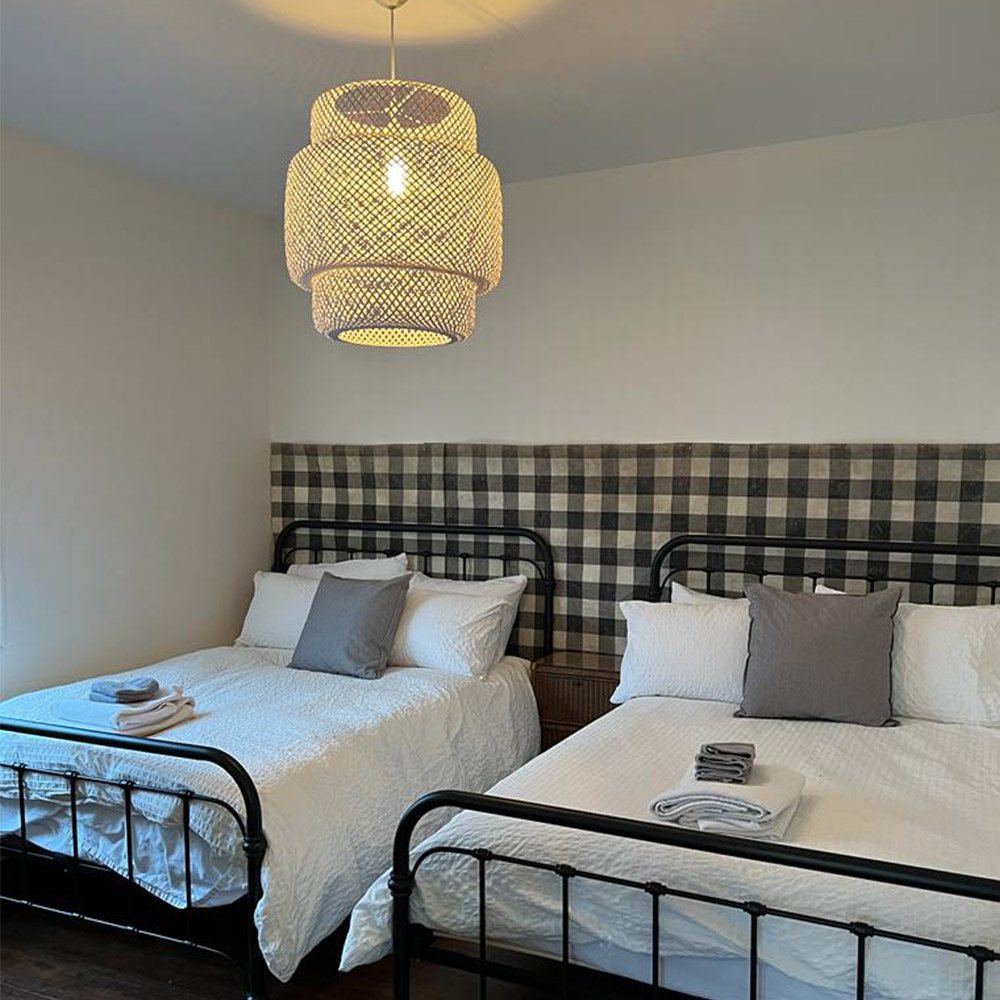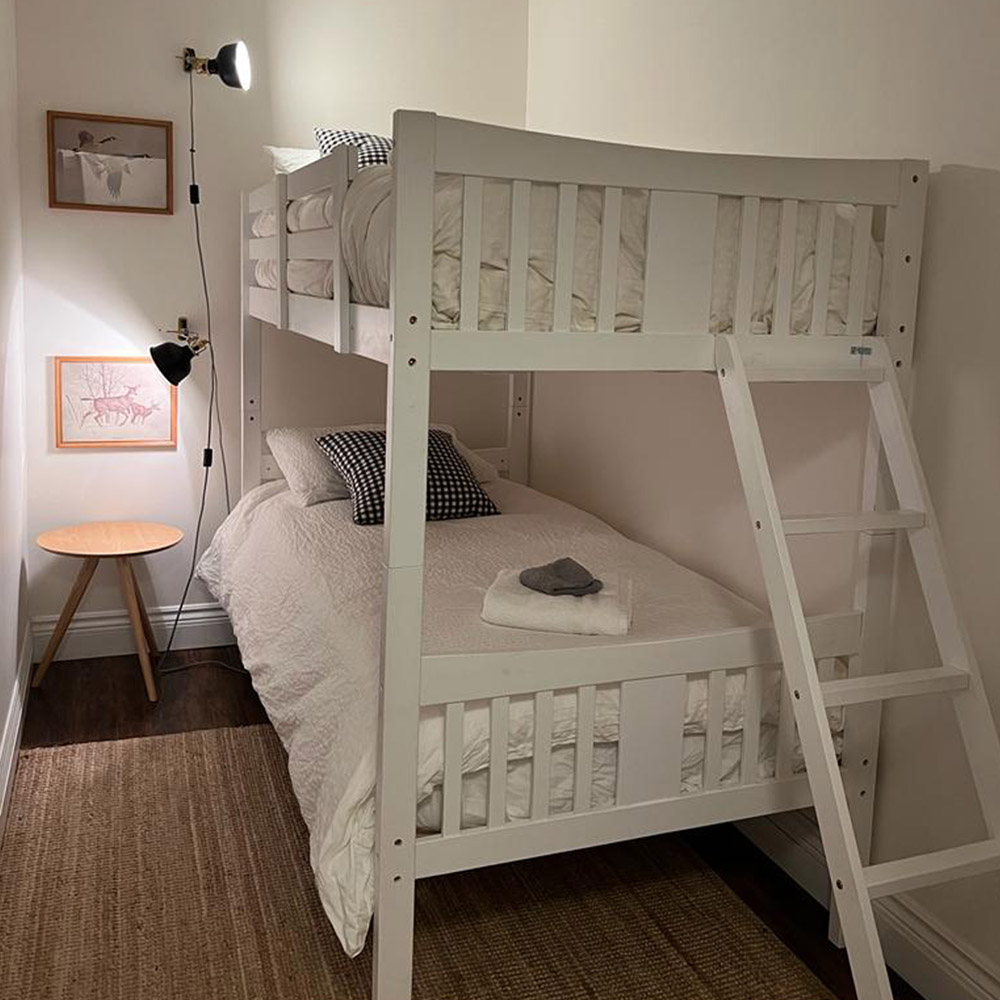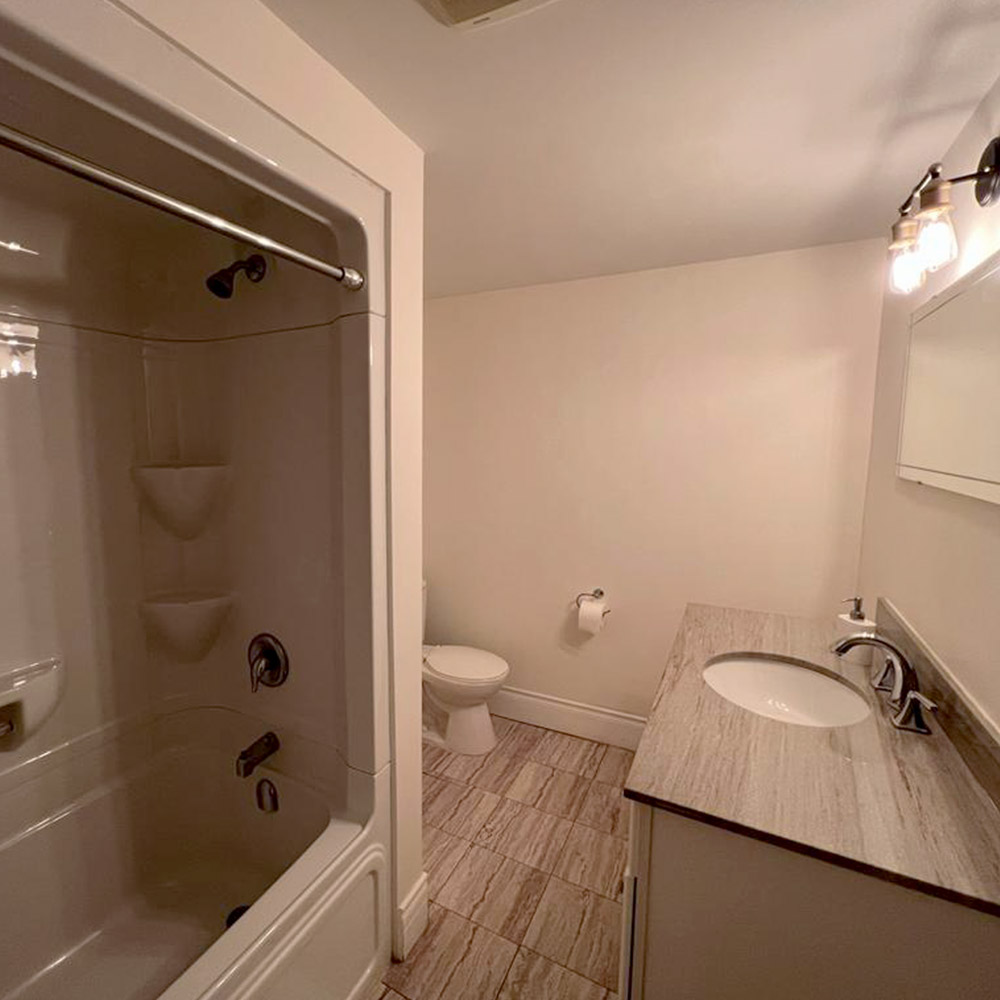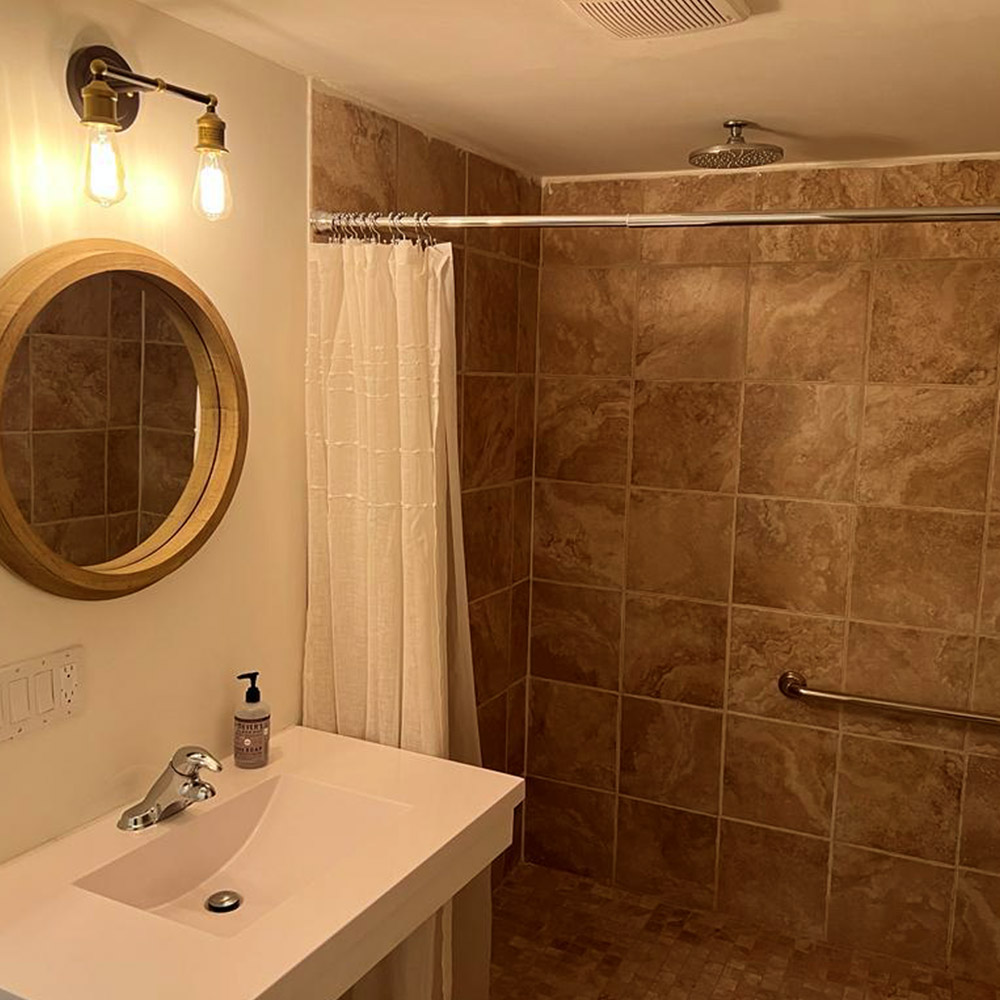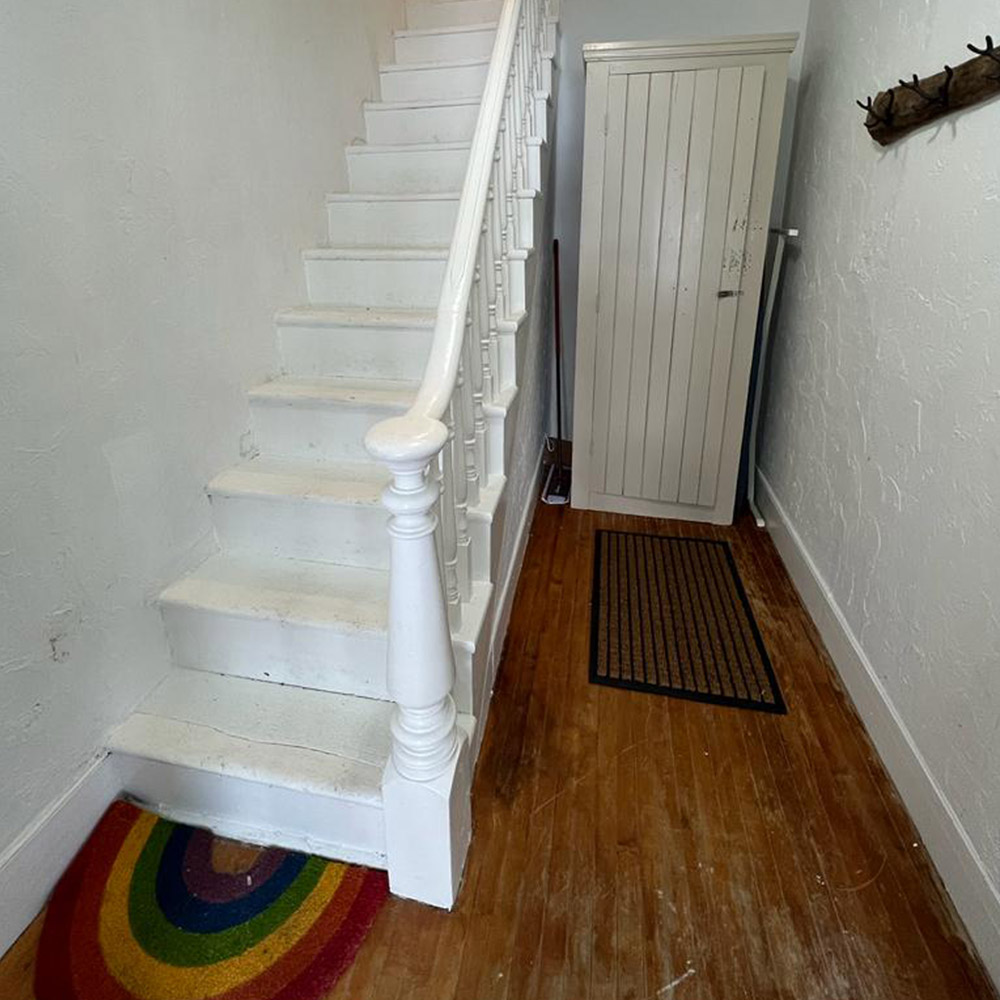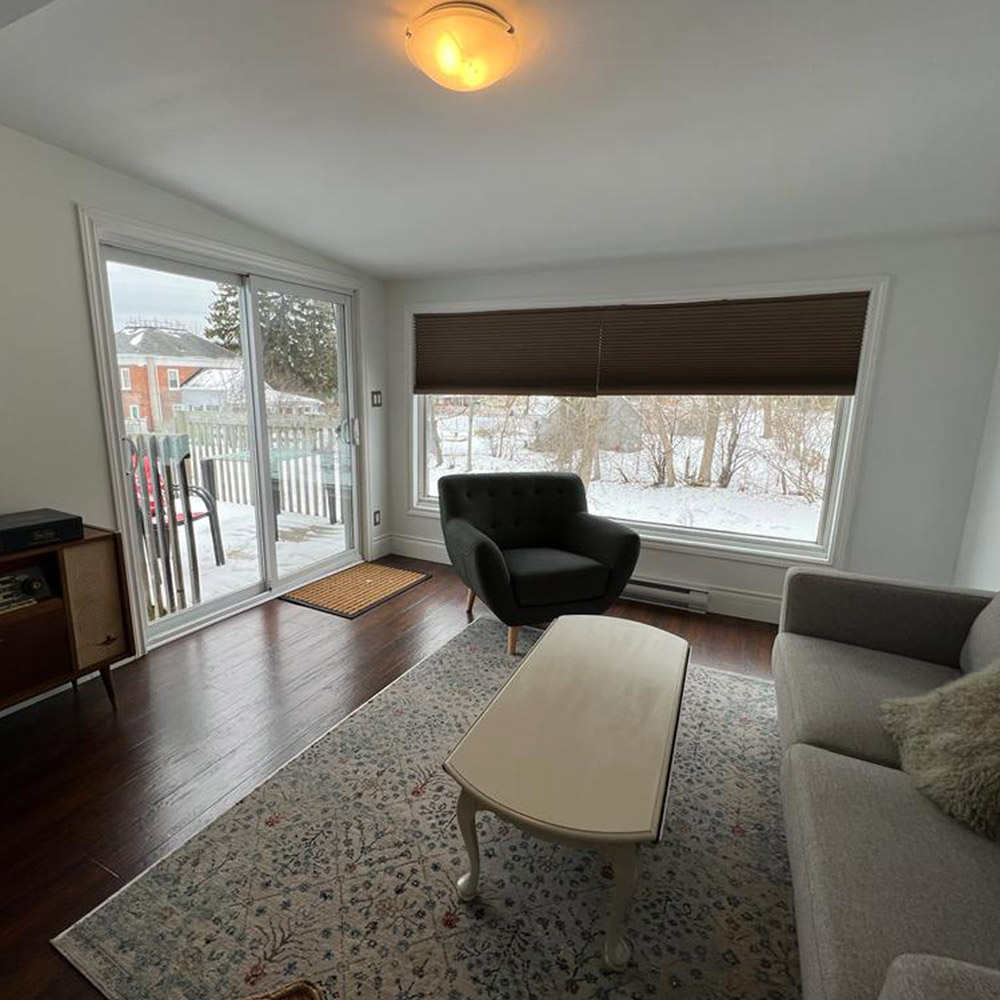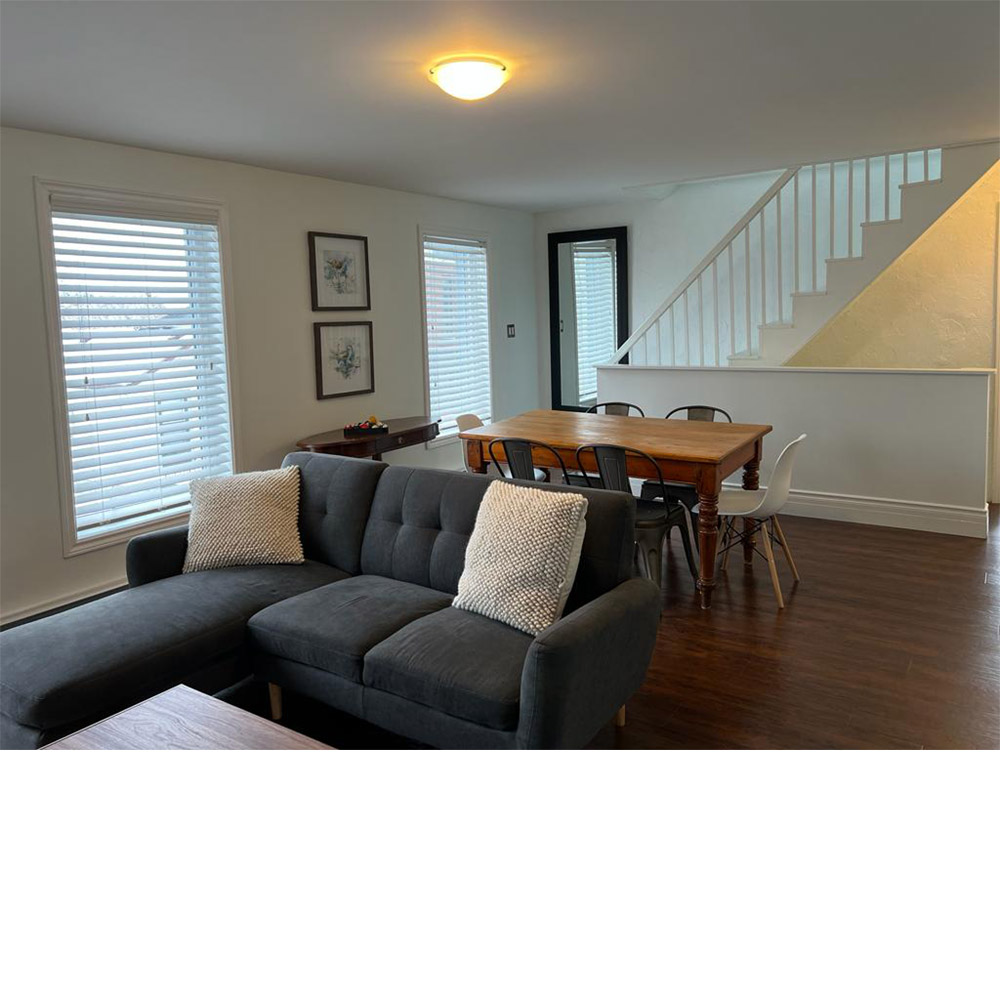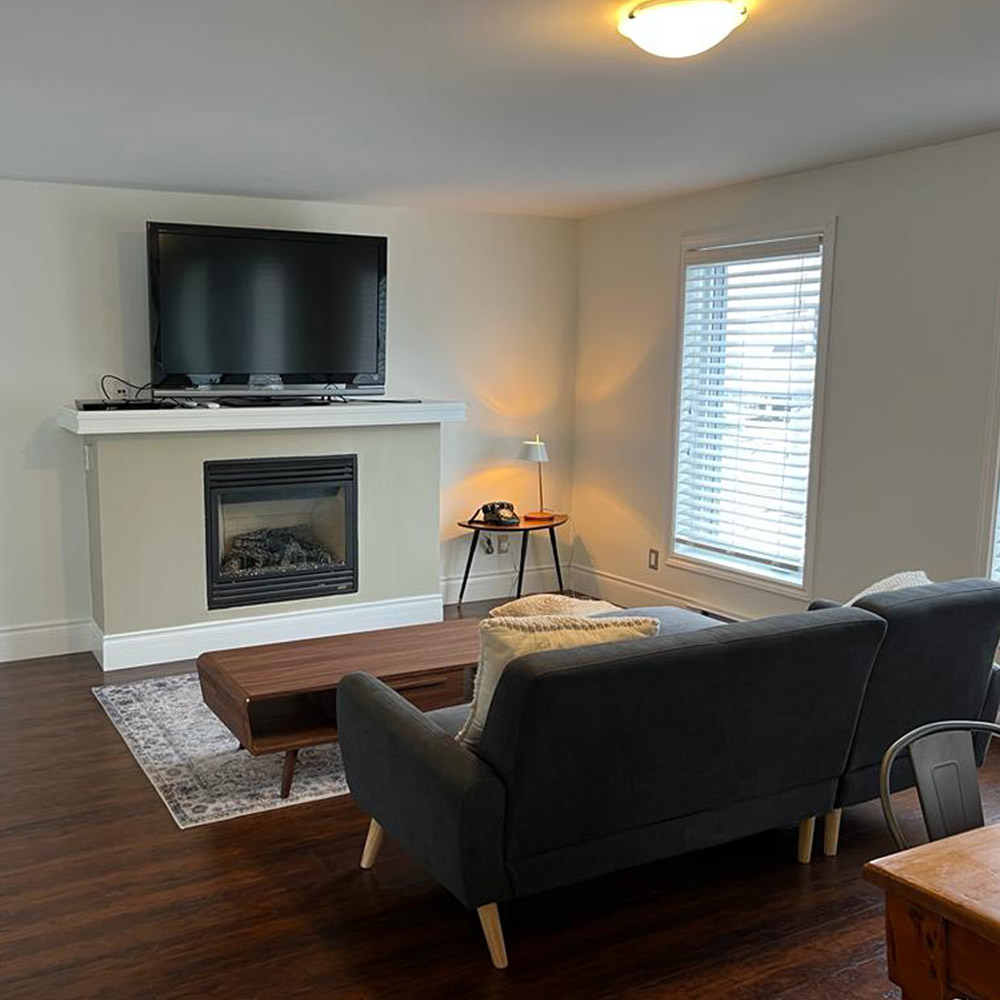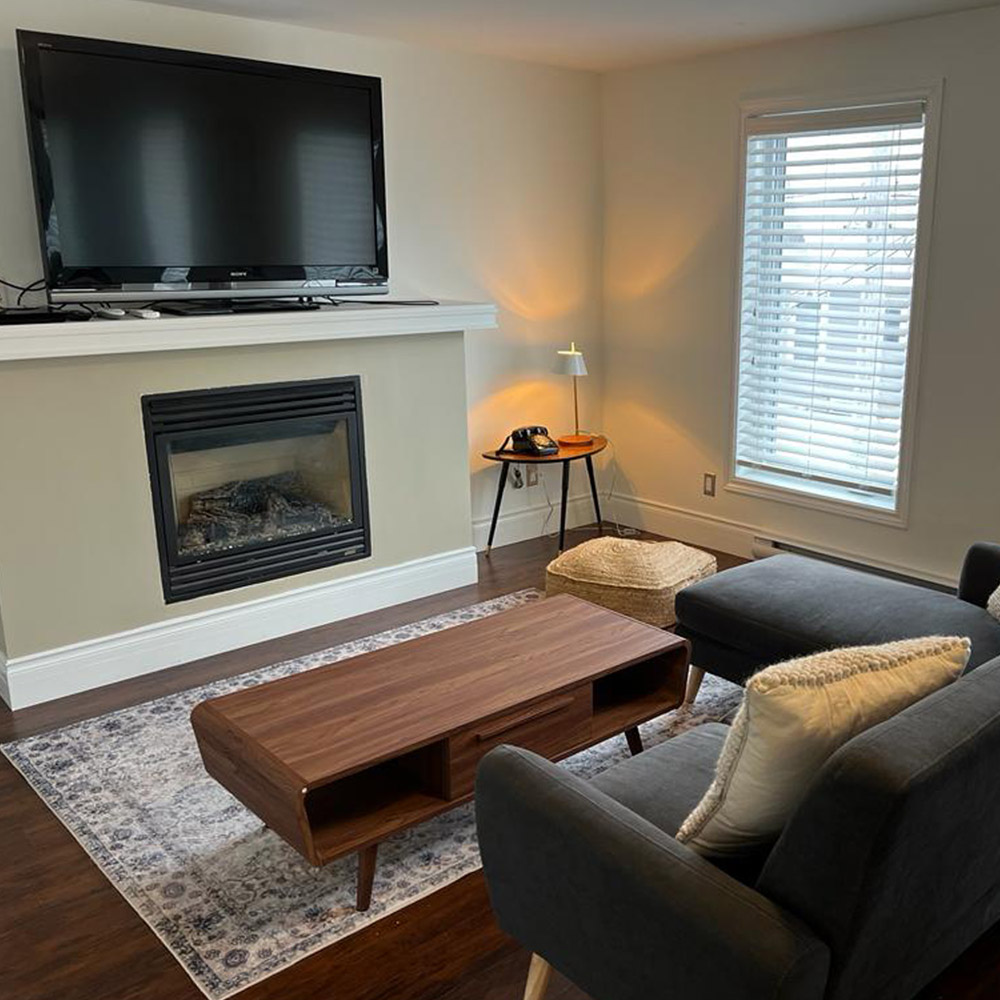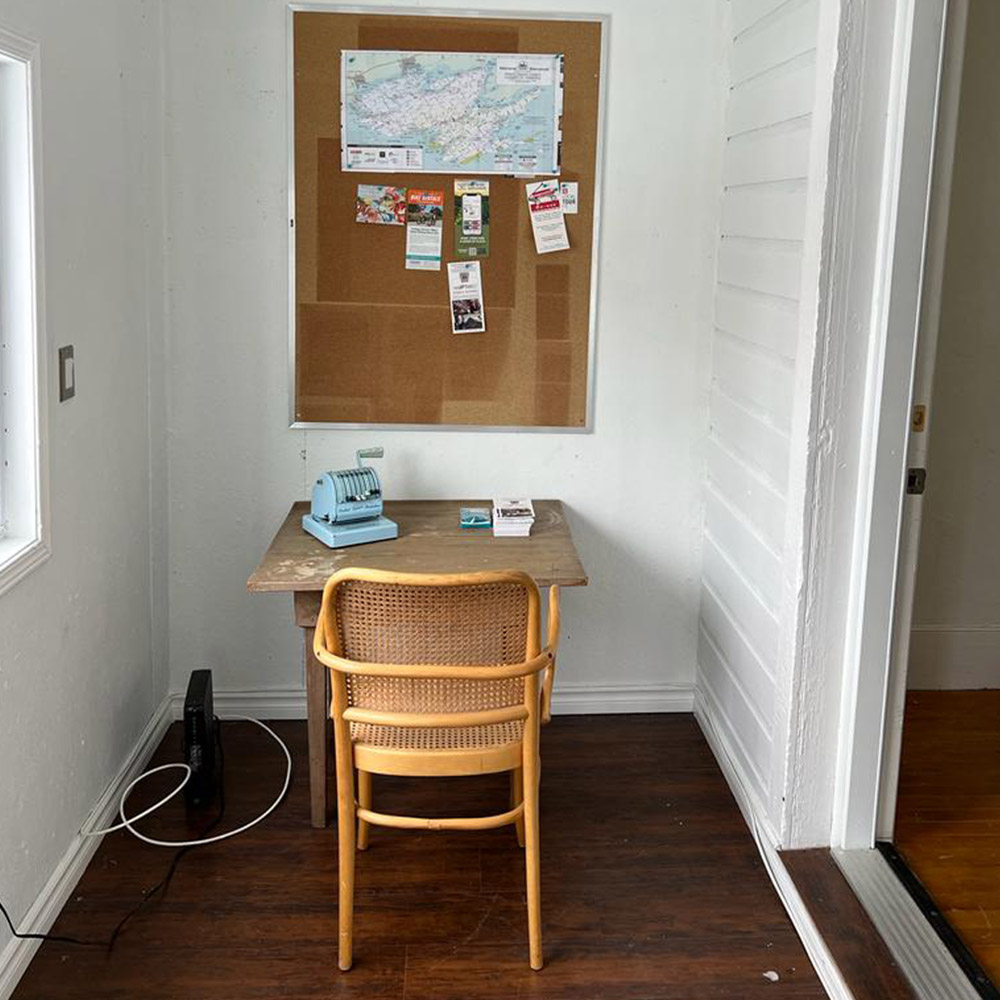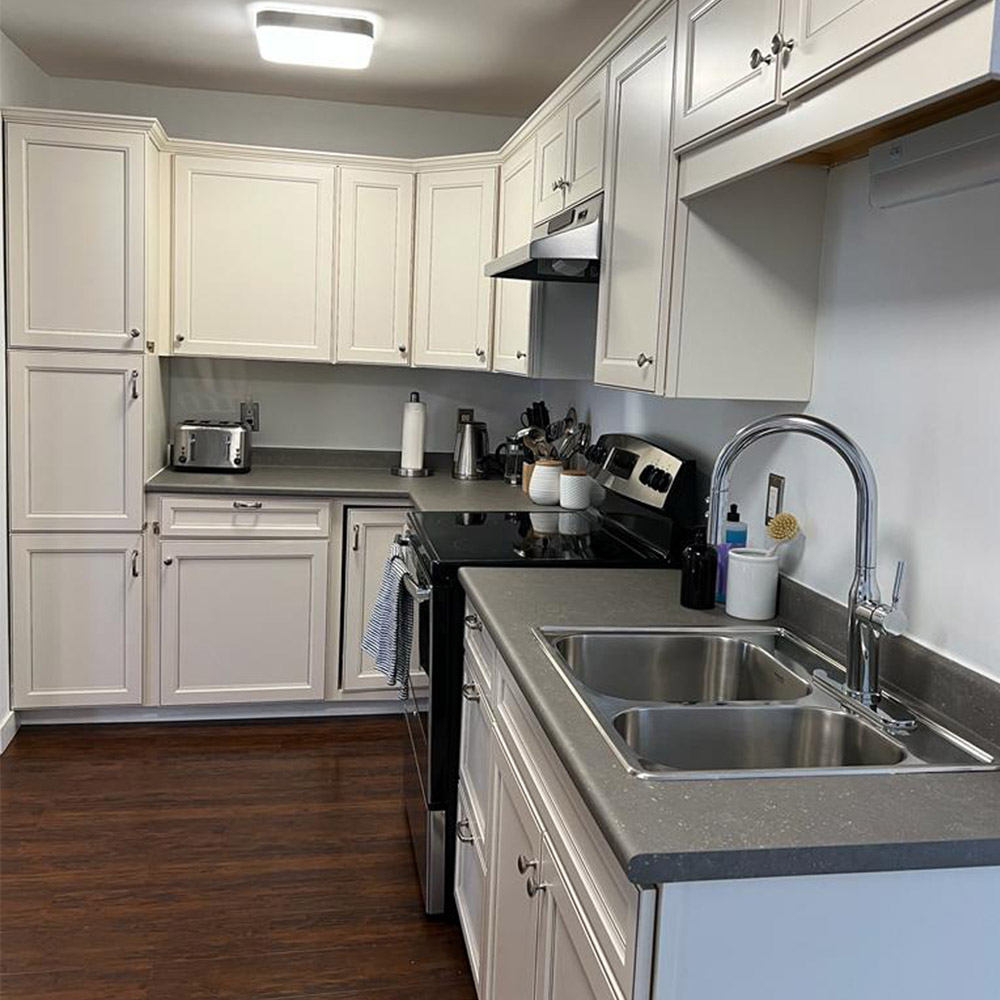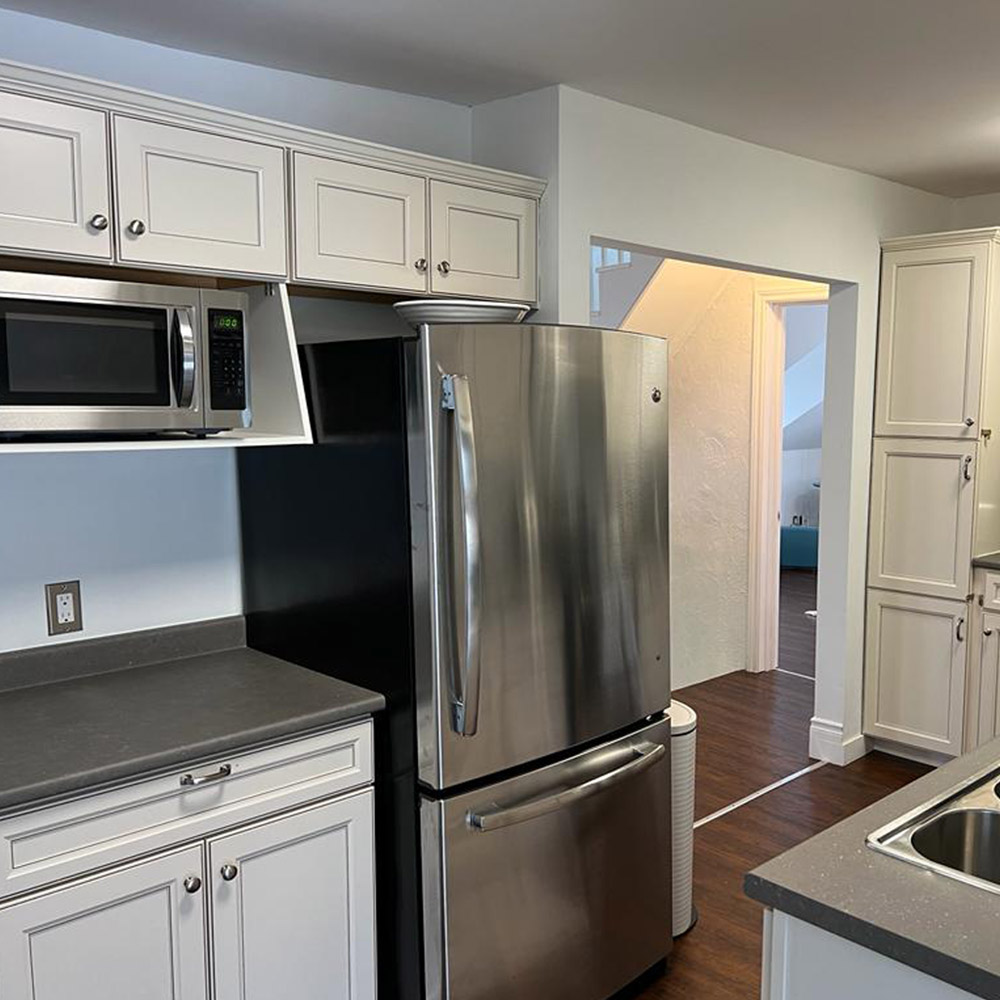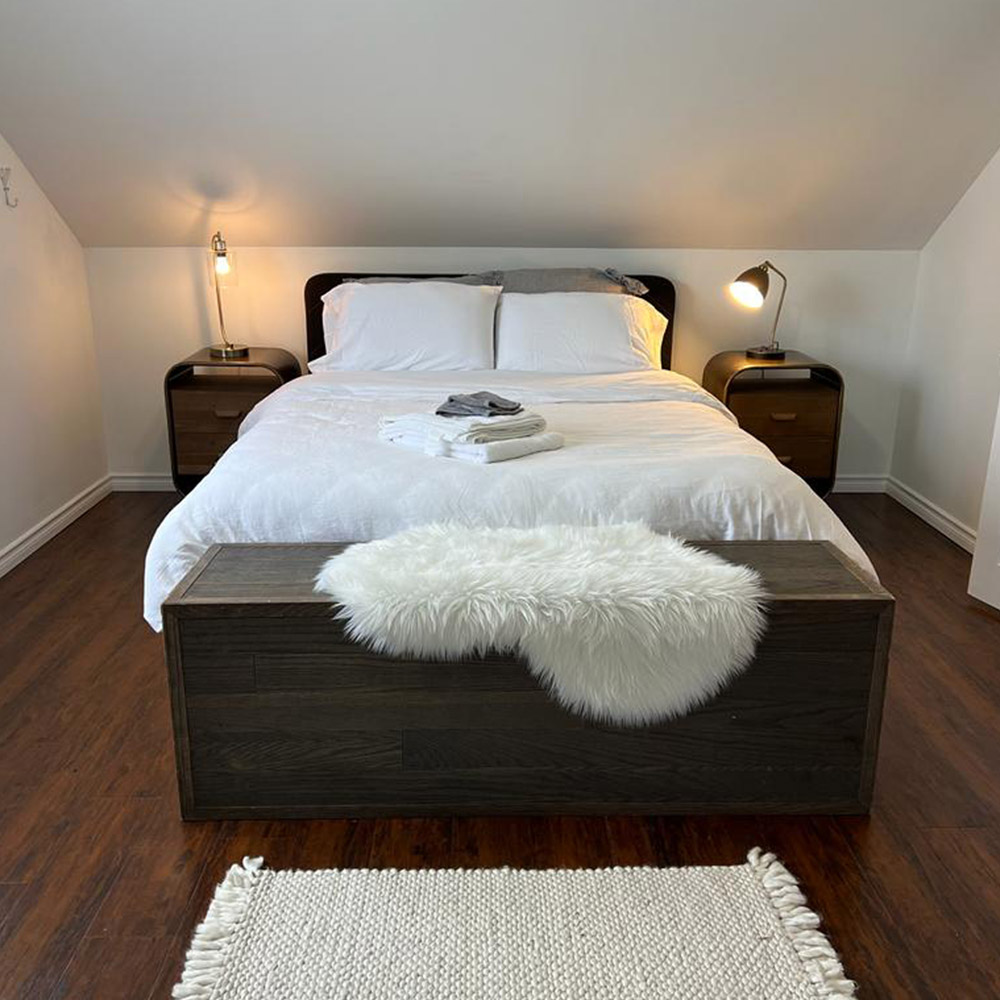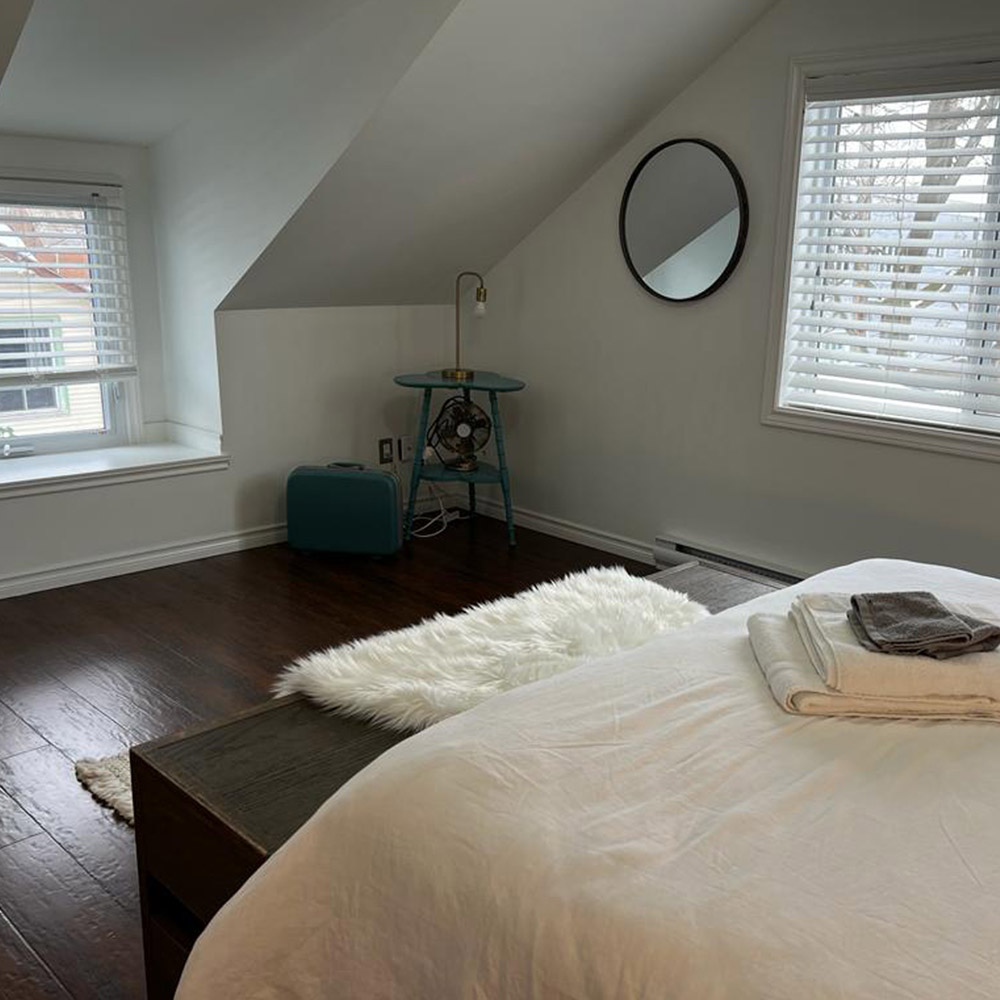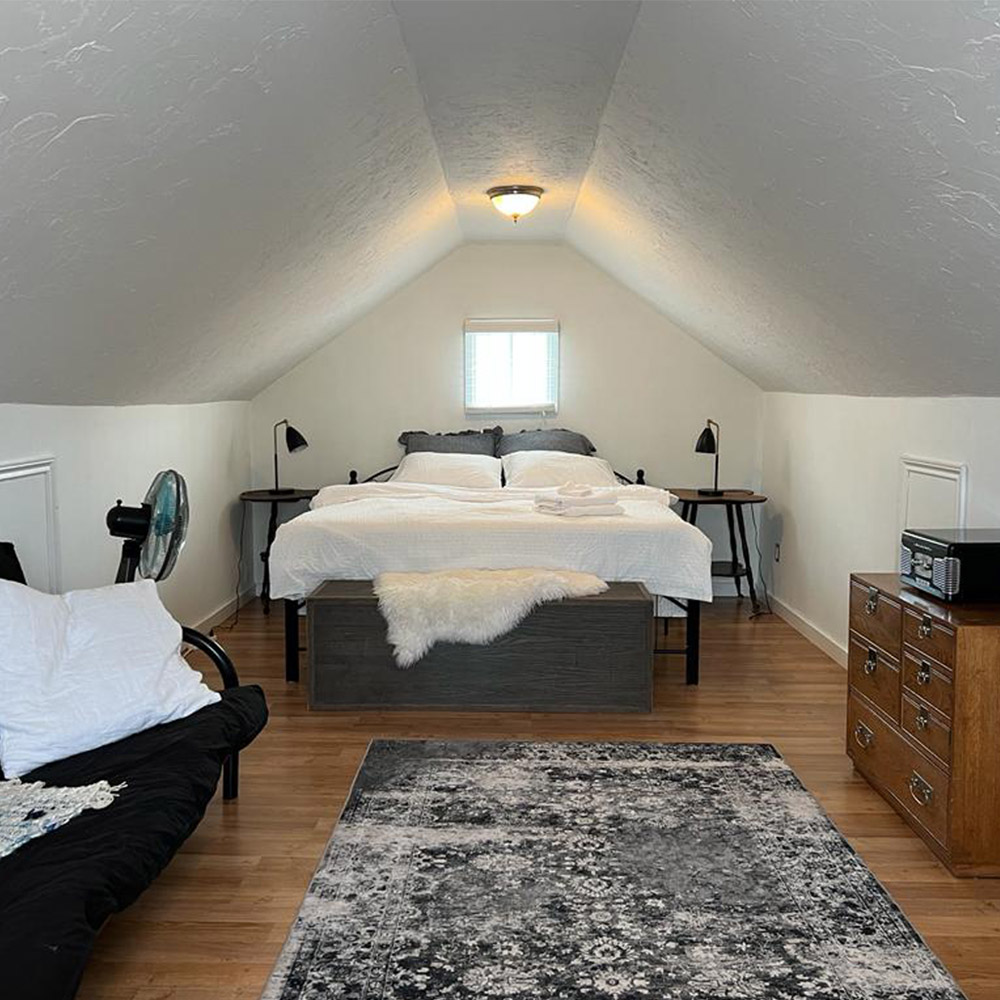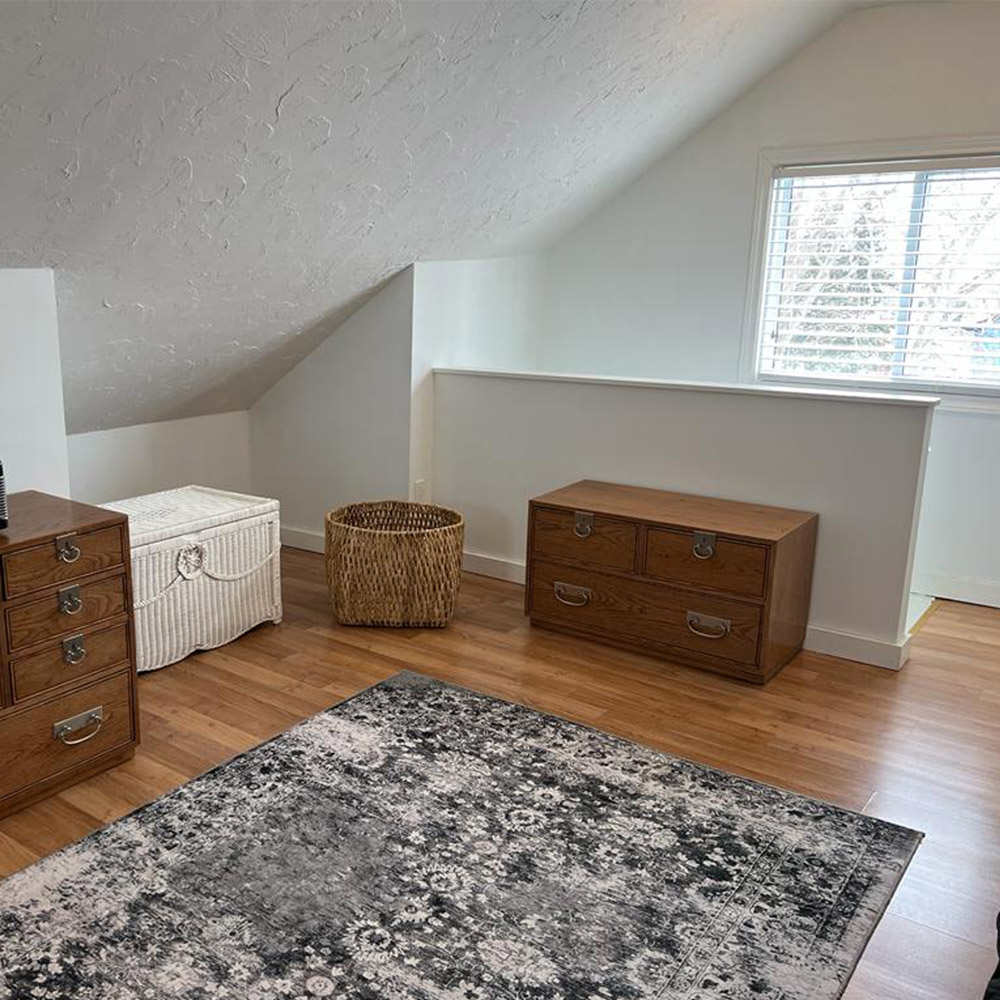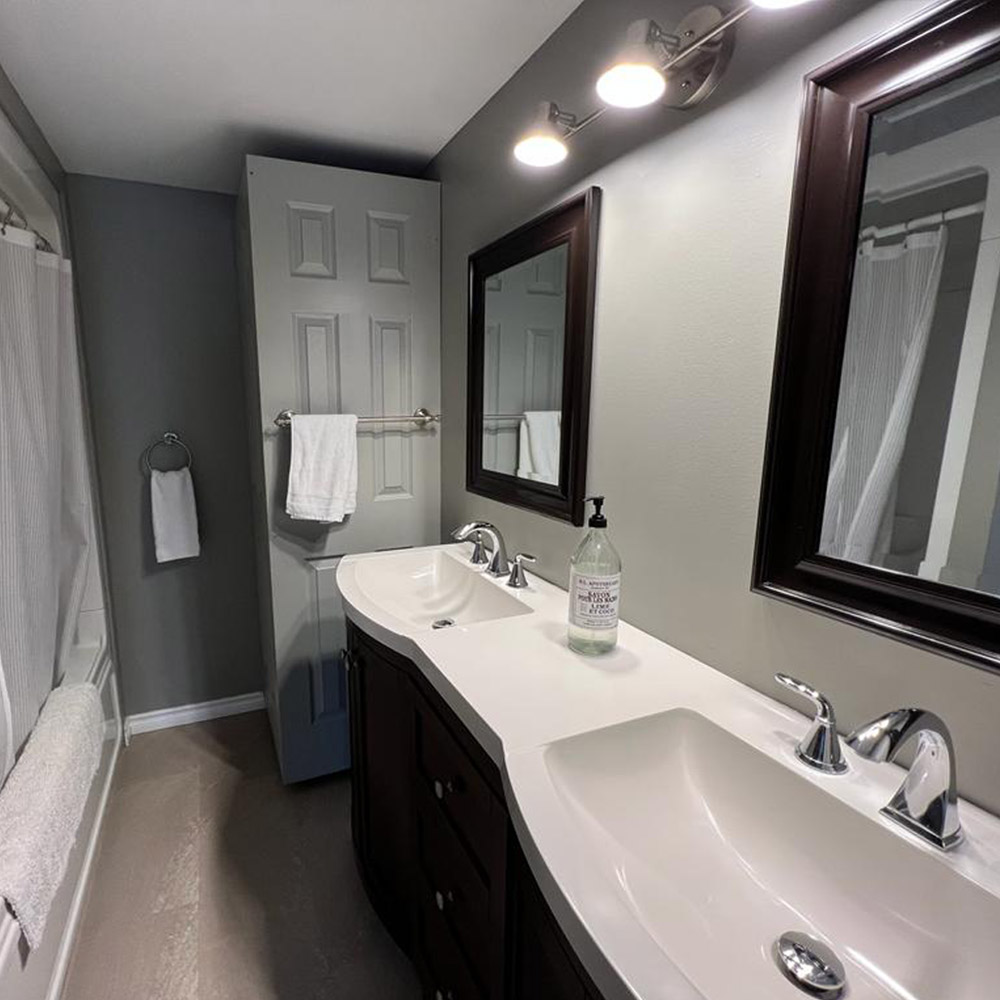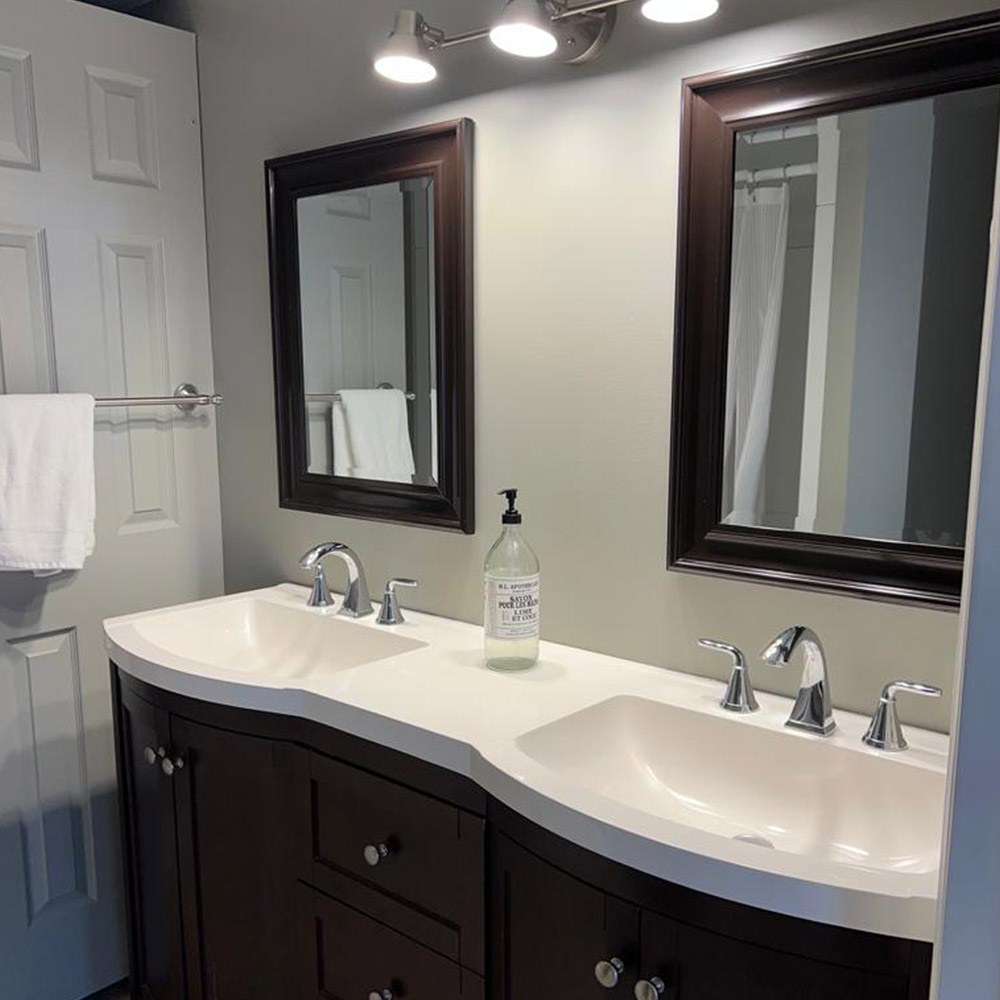 This charming duplex house offers two bright and spacious apartments with full kitchen for those looking to cook during their stay.
ACT 1
(ideal for two families)
Trendy three bedroom ground floor and fully accessible apartment is a perfect stay is ideal for two families with children or a group of friends looking for a unit to share together for a longer stay. One queen, 2 double, 2 bunk beds, 2 full bathrooms, a spacious kitchen and living room and a gas fireplace.
ACT 2
(ideal for 2 couples)
This two bedroom loft apartment is on the second and third floor directly above ACT 1 has one king, one queen, one bathroom, a full kitchen and two sitting areas with a gas fireplace. This is the perfect unit for longer stays for two couples or two friends who want a spacious unit and separate room for working.
Low season: October through March  / High season: April through September