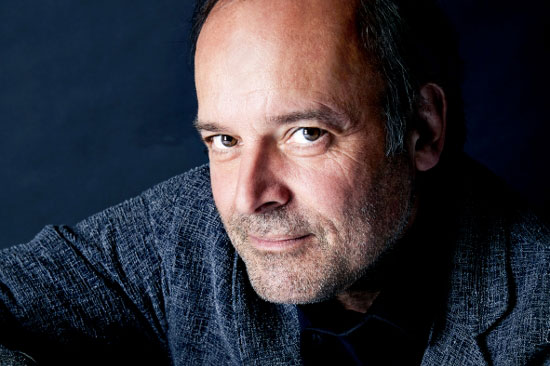 For over three decades, French-Canadian pianist Louis Lortie has continued to build a reputation as one of the world's most versatile pianists; he extends his interpretative voice across a broad spectrum of repertoire, and his performances and award-winning recordings attest to his remarkable musical range.
In demand on five continents, Lortie has established long-term partnerships with orchestras such as the BBC Symphony Orchestra, BBC Philharmonic, Orchestre National de France and Dresden Philharmonic in Europe, and the Philadelphia Orchestra, Dallas Symphony, San Diego Symphony and St Louis Symphony and New Jersey Symphony in the US. In his native Canada he regularly performs with the major orchestras in Toronto, Vancouver, Montreal, Ottawa and Calgary. Further afield, collaborations include the Shanghai Symphony, the Hong Kong Philharmonic and the National Symphony Orchestra of Taiwan, and the Adelaide and Sydney Symphony Orchestras and Orquestra Sinfônica do Estado de São Paulo in Brazil. Regular partnerships with conductors include, among others, Yannick Nézet-Séguin, Edward Gardner, Sir Andrew Davis, Jaap Van Zweden, Simone Young, Antoni Wit and Thierry Fischer.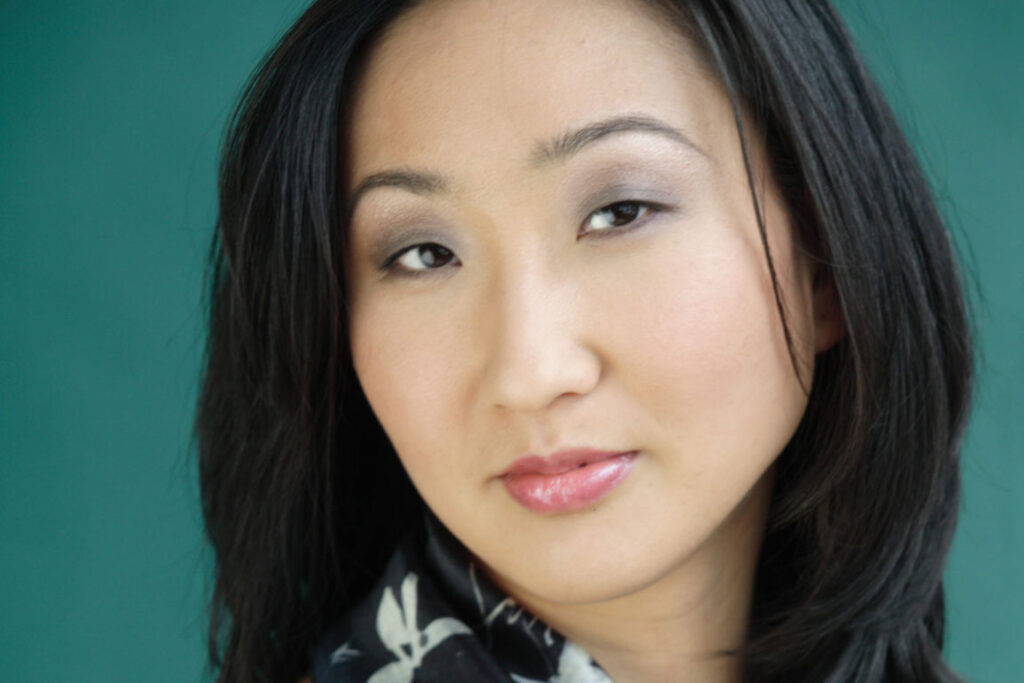 CONCERT IN THE BARN L'HISTOIRE DE BABAR FOLK & FIDDLE IMPACT
Winner of the 23rd Eckhardt-Gramatte Strings Competition, Korean-Canadian violinist Elissa Lee has appeared as a soloist with the Toronto Symphony Orchestra, Orchestre Symphonique de Quebec, the Boris Brott Festival Orchestra, the University of Toronto Symphony Orchestra, Orchestre de Chambre de Montreal and the Royal Conservatory of Music Orchestra.
Elissa has held positions as second concertmaster in both the Oslo Philharmonic Orchestra and the WDR Sinfonie Orchester and now enjoys a busy freelance career performing in the greatest concerts halls and festivals in Europe. She has performed as Concertmaster with the Rundfunk Orchester Munchen, the Swedish Radio Orchestra, the KlangVerwaltung Orchestra in Munich, and Festival Strings Luzern, and in leading positions with the Mahler Chamber Orchestra, the Komische Oper Berlin, the Stockholm Philharmonic Orchestra and Luxembourg Philharmonic and the Canadian Opera Company. She has also been a guest of world renowned Chamber of Orchestra of Europe, and the Berlin Philharmonic Orchestra and has worked under the baton of Claudio Abaddo, Simon Rattle, Nikolaus Harnoncourt, Bernard Haitink and Daniel Harding.
Elissa has had a busy chamber music life as first violinist of the Kamareli Quartet and the Bomari String Quartet. As a chamber musician she has performed with Louie Lortie, Augustin Dumay, Anton Kuerti, Pascal Devoyon, Kevin Fitzgerald, Lawrence Lesser, and Shauna Rolston amongst others and has been a frequent participant of Open Chamber Music in Prussia Cove, England.
Since 2010, Elissa has been a member of piano quartet Ensemble Made in Canada and the founding Executive Director of BIGLAKE Arts in Prince Edward County, ON.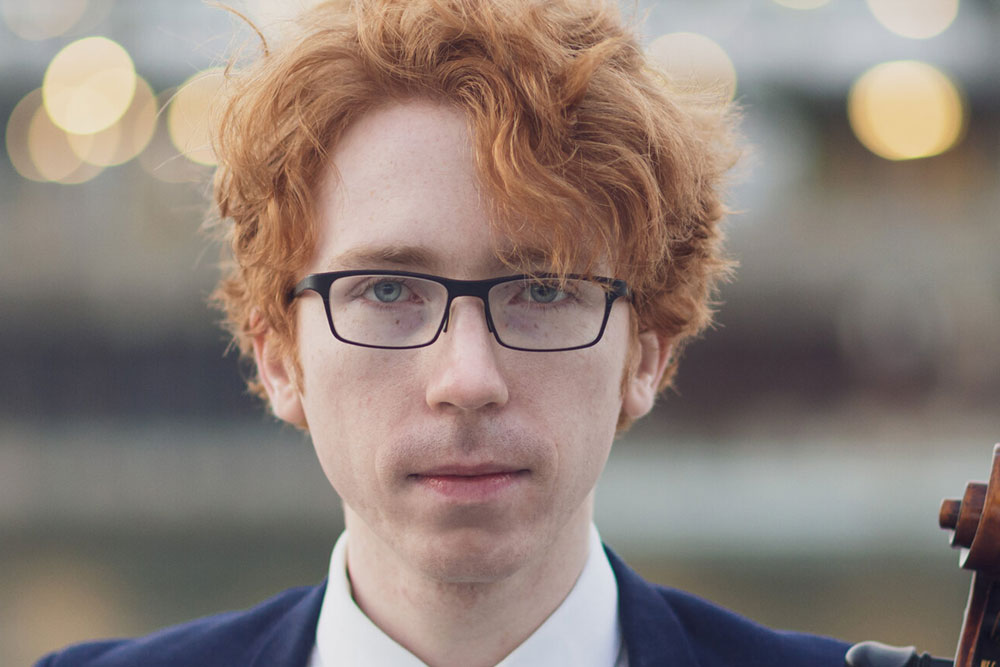 Named "Canada's next big cello star" by CBC Music and the 2019-20 Classical Revelation artist of Radio-Canada, Canadian cellist Cameron Crozman is making a name for himself both at home and internationally. Performing recitals and chamber music across Canada and the USA as well as over in Europe, engagements have taken him to such world-renowned venues as the Shanghai Oriental Arts Center, Berliner Philharmonie, Paris Philharmonie, Philadelphia's Mann Centre, and Canada's National Arts Centre. As the recipient of the Canada Council Michael Measure's prize, he was the featured soloist with the National Youth Orchestra of Canada and conductor Alain Trudel during their 2012 tour of Canada and the USA. He has appeared as a soloist with major orchestras across Canada including the Montreal, Winnipeg, Quebec, Hamilton, and Vancouver Island Symphonies under the direction of conductors including Gemma New, Fabien Gabel, and Edwin Outwater.
An avid collaborator and chamber musician, Cameron regularly shares the stage with world-renowed artists including James Ehnes, Augustin Hadelich, Boris Giltburg, Martin Beaver, Inon Barnatan, James Campbell, Hue Watkins, Gerard Caussé, and members of the Ébène, New Zealand, and Penderecki String Quartets. He regularly appears at festivals around the world such as the Seattle Chamber Music Festival, Ottawa Chamberfest, Toronto Summer Music Festival, Montreal Chamber Music Festival, Helsinki Musica Nova, Birmingham Frontiers Festival, and Musique et Vin festival at Clos Vougeot in Burgundy. His performances have been broadcast on CBC/Radio-Canada, Radio France, Radio Classique, and Medici.tv.
Cameron's debut album, Cavatine, recorded on the ca. 1696 "Bonjour" Stradivarius cello, was released to critical acclaim in 2019 and described by the French publication Classica Magazine as displaying "technical perfection with a personal style that leaves us wanting to hear more." His most recent solo recording of the Britten Cello Suites, debuted in Monaco in the presence of Princess Caroline of Hannover, is already garnering similar praise, receiving highest marks from Diapason Magazine, one of the world's leading classical music publications.
Cameron has been selected to participate in various international competitions, and is 2nd prize laureate of both the OSM Standard Life and the Eckhardt-Gramatté Competitions and was one of 12 cellists chosen to compete at Kronberg Academy's 2014 Grand Prix Emanuel Feuermann. He is extremely grateful for the support of the Canada Council for the Arts, Sylva Gelber Foundation, and CBC/Radio-Canada in his projects. He is currently plays the the Spanish cello "El Tiburon" attributed to Juan Guillami of Barcelona ca. 1769 generously on loan from the Canada Council for the Arts Instrument Bank.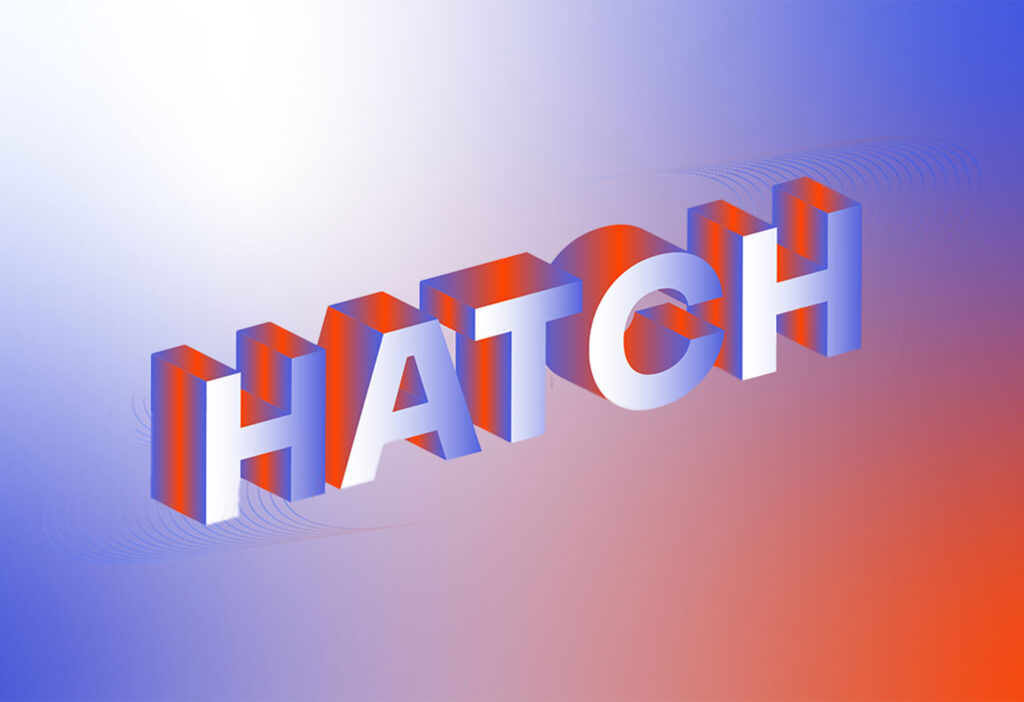 For over 35 years, Continuum has supported new ideas in contemporary chamber music through unique and compelling programming in Toronto. Under Artistic Director (and ensemble percussionist) Ryan Scott and Operations Manager Christina Volpini, Continuum each year presents a series of diversely themed concerts, often involving interdisciplinary collaborations with a broad range of partners and participants. Continuum has commissioned more than 300 new works from early-career and established Canadian and international composers, recorded three CDs, created an online resource of all live concerts since 2010 and toured extensively in Canada and Europe. Drawing from a collective of some of Canada's most accomplished contemporary music performers and composers, the organization continuously earns international acclaim as a leading contributor of opportunities in the art form, delivered within the highest standards of musicianship.
Continuum has simultaneously created multiple mentorship opportunities with the aim of growth and development in our art form: HATCH, our annual summer music mentorship program for early-career composers, performers and conductors; PIVOT, our biennial national early-career composer project with the Canadian League of Composers and the Canadian Music Centre; our annual Teen Composer Award; and Continuum in the Classroom now with over 75 world premieres and engagement with over 7000 TDSB students.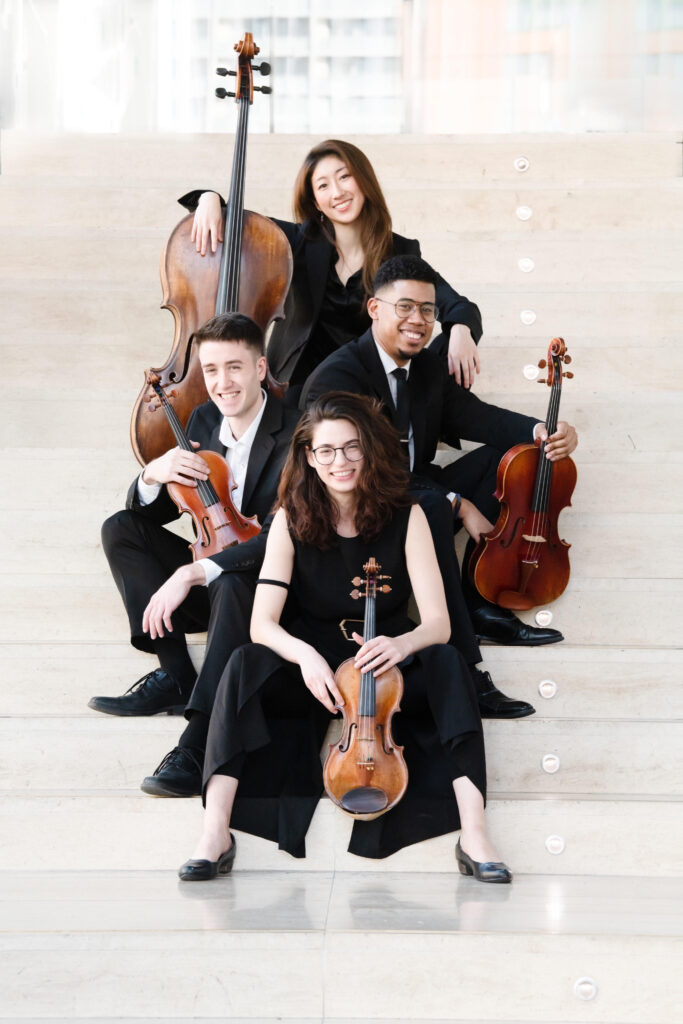 Joined together from Israel, Korea-Canada, Saint Lucia, and the USA, the Dior Quartet is the Quartet-in-Residence at the Glenn Gould School, Royal Conservatory of Music in Toronto, Canada. Formed in Fall 2018 at the Jacobs School of Music, Indiana University under the Pacifica Quartet, they are Silver prize winners of the 2021 Chesapeake Chamber Music Competition, quarter-finalists of the 2022 Banff International String Quartet Competition and 2021 Bartok Competition, and Bronze Medalists of the 2019 Fischoff Chamber Music Competition. The Dior Quartet has performed and participated in various programs and concert series in Canada, USA, Netherlands, and the U.K. The repertoire and projects they pursue intersect with their multicultural backgrounds and moral values, as they seek to explore the immigrant experience through art. The quartet takes their name from the French word "D'or" which means gold. The quartet has been selected to participate in the prestigious 2023 Melbourne International Chamber Music Competition and 2023 Bad Tolz 1st International String Quartet Competition.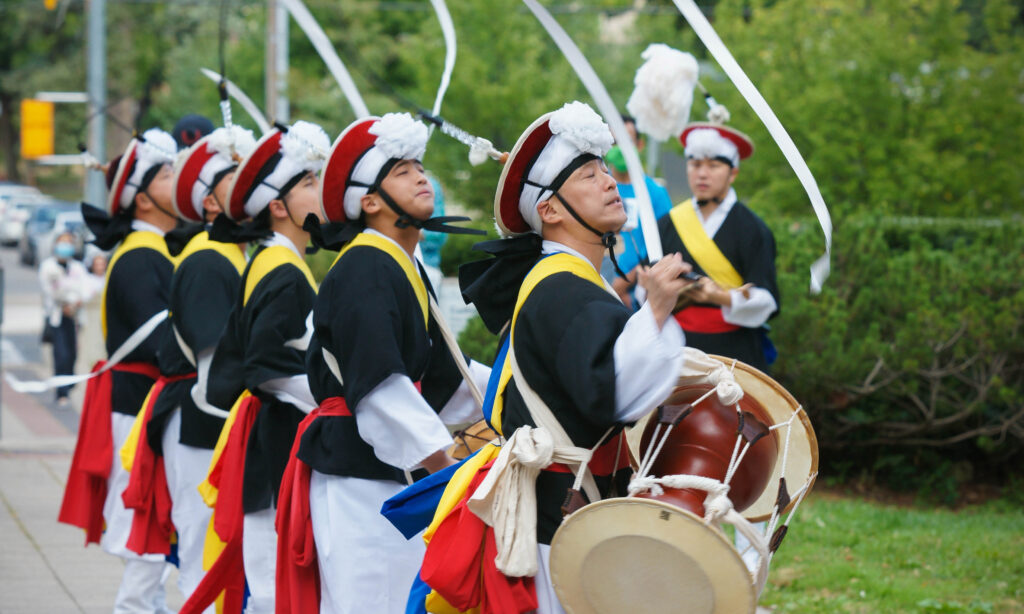 ENSEMBLE JENG YI is a Korean drum and dance ensemble based in Toronto, specializing in traditional percussion performances and the much-talked-about ribbon-hat dances. Since their formation in 1998, the group has entertained audiences with their exciting repertoire of original compositions and traditional pieces. Building upon the conventions of Korean performing arts, Ensemble Jeng Yi has created a variety of innovative productions including intimate music recitals, site-specific works, interactive performances for young audiences, and ambitious multi-disciplinary productions. 
They have also toured widely, including performances at the Eastman School of Music, Canada Opera Company's Free Concert Series, Nuit Blanche Toronto, Guelph Jazz Festival, and Festival des Traditions du Monde de Sherbrooke
Artistic Director CHARLES HONG has been performing on Korean drums since 1990. For over 4 years, from 1992 to 1996, he apprenticed under Kim Duk Soo, master drummer and founder of the world-renowned group SamulNori. A composer, as well as a performer and educator, Charles Hong received the 2008 Dora Award for Outstanding Sound Design/Composition in the dance category for his musical work on Soojung Kwon's dance work Choonengmu.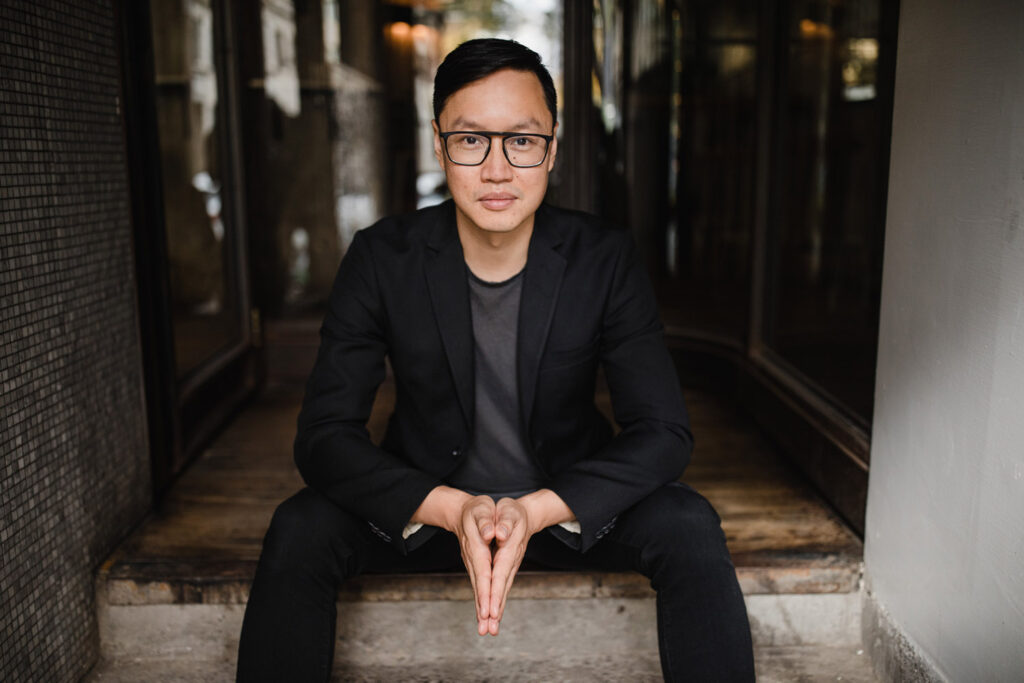 VOYAGES L'HISTOIRE DE BABAR FOLK & FIDDLE CANDLELIGHT CONCERT IMPACT
"A pianist-painter who transforms each musical idea into a beautiful array of colours" (La Presse), JUNO award-winning pianist Philip Chiu is acclaimed for his brilliant pianism, sensitive listening, and a welcoming stage presence that eschews the hermit-pianist image in favour of openness, authenticity, and connection with audiences. Inaugural winner of the Mécénat Musica Prix Goyer, Philip has become one of Canada's leading musicians through his infectious love of music and his passion for creation and communication.
Philip concertizes extensively as soloist and chamber musician and has performed solo recitals, concerti and chamber music concerts across Canada, as well as in France, Japan and the United States. He is a member of the JUNO award-winning piano quartet, Ensemble Made in Canada. Other chamber music partners have included James Ehnes, Emmanuel Pahud, Regis Pasquier, Noah Bendix-Balgley, Bomsori Kim, Johannes Moser, and the New Orford String Quartet; he has long-standing duo partnerships with Jonathan Crow and Cameron Crozman.
His most recent JUNO-winning solo album Fables is part of an upcoming triptych (ATMA) presenting original commissions from distinguished composers such as Barbara Assiginaak and Alice Ping Yee Ho, paired with music by Ravel and Debussy.
Philip is represented by Andrew Kwan Artists Management.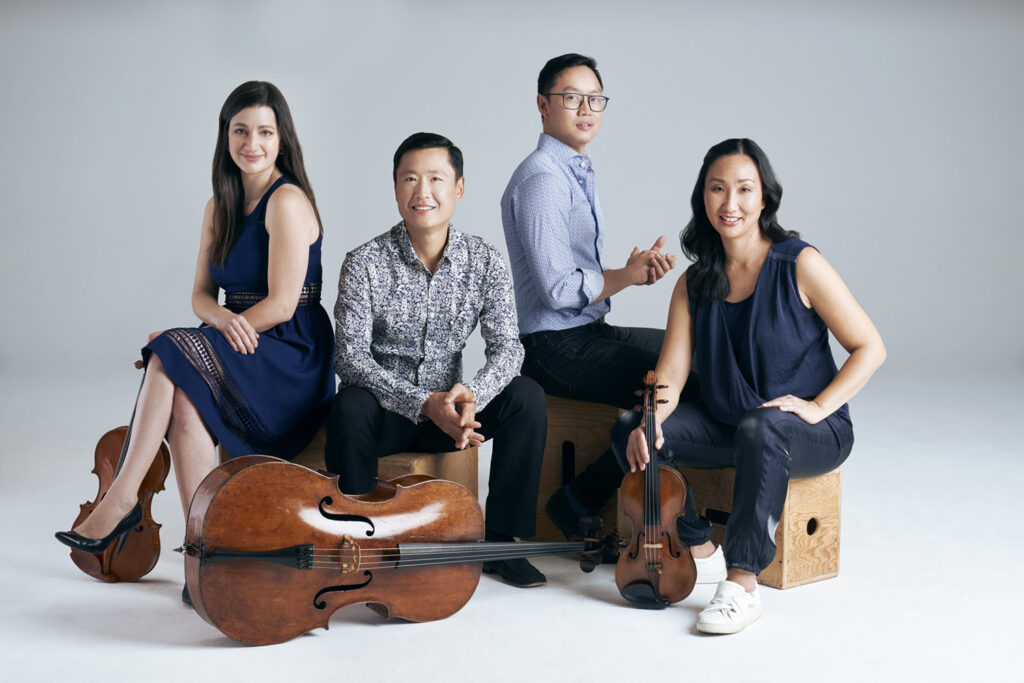 L'HISTOIRE DE BABAR FOLK & FIDDLE
Ensemble Made In Canada is rapidly gaining recognition as Canada's premier piano quartet. The members of the group have been forging outstanding individual careers and bring together a wealth of experience having already appeared at prestigious festivals such as Marlboro, Ravinia, Orford, Verbier, Prussia Cove, Pablo Casals and Evian. EMIC has performed for Winnipeg Virtuosi, Montreal Pro Musica, SUNY New Paltz, Stratford Music Festival, Ottawa Chamberfest, Parry Sound Festival of the Sound, Jeffery Chamber Music Series, Lindsay Concert Productions, Almonte in Concert, Women's Musical Club of Toronto, Kawartha Concerts, including multiple work cycles for the Kitchener-Waterloo Chamber Music Society. EMIC has provided master classes, chamber music coachings, and lectures at universities across Canada and in the United States and has also participated in outreach programs for public schools in Ontario. The group is grateful for support from FACTOR, the Canada Council for the Arts and the Ontario Arts Council. EMIC has been Ensemble-in-Residence at Western University since 2014.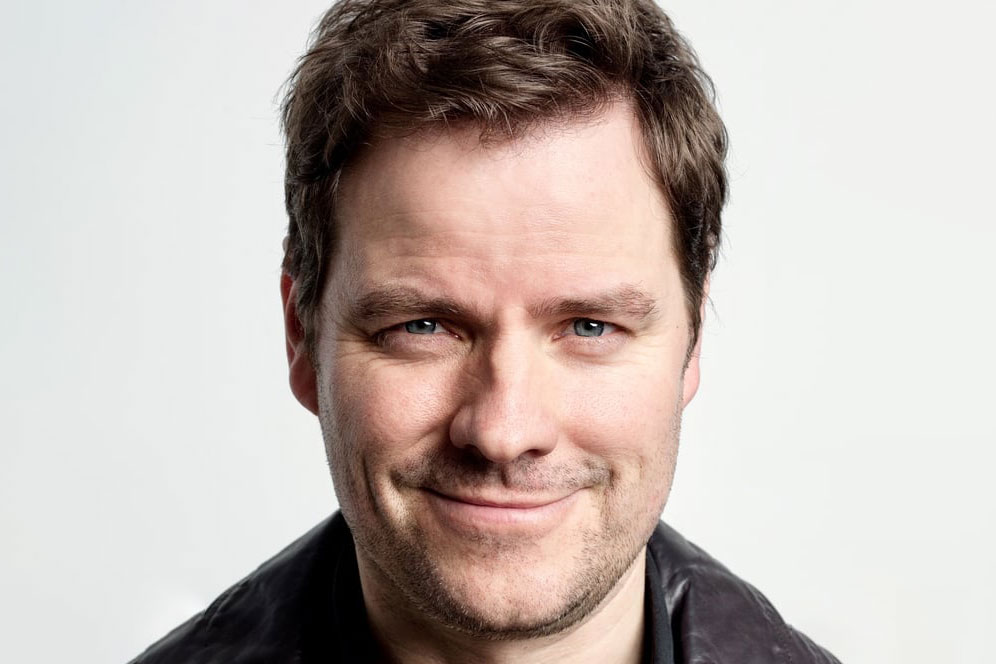 Anthony Lemke landed his first professional role in a production of the play Nurse Jane Goes to Hawaii by the Canadian playwright Allan Stratton at what is now the King's Wharf Theatre. His first role in a TV series followed shortly thereafter when he was cast in La Femme Nikita. He got the role largely because he could speak Czech from the year he spent teaching English in the Czech Republic.
In 2000 Lemke landed the role of the mustachio-twirling mercenary Captain Grisham on the fantasy-genre series The Queen of Swords, which Variety Magazine declared a "guilty pleasure". He also played James Murphy, the son of Alex Murphy (aka RoboCop), in RoboCop: Prime Directives, a four-part mini-series that aired in 2001.
In 2003 Lemke enrolled in law school at the McGill University in Montreal, during which time he continued to act, including regular roles on the Montreal-shot series 15/Love (season 3) and CBC Television's Rumours. He also portrayed Rob Smith in A Life Interrupted, which was nominated for the Best TV Movie at the 2008 Gemini Awards.
Since returning full-time to acting after law school, Lemke has a deep collection of credits to his name in both English and French. In 2008 he joined the cast of Radio Canada's comedy-drama Les Hauts et les bas de Sophie Paquin, playing David Rothstein, a character that Montreal newspaper La Presse numbers among the few anglophone characters to ever "mark the soul" of Quebecers. He followed up in French with recurring roles on Mémoires Vives, Mirador, Nouvelle Adresse, all of which are Gémeaux Award nominated TV series.
In 2011, he joined the casts of Lost Girl and Montreal-shot Blue Mountain State for multiple-episode arcs. The same year, Lemke took on the part of Le Vulgaire in the bi-lingual film Rouge Sang; the film garnered 3 Canadian Screen Award nominations.
In 2014, Lemke reprised his role of Brian Becker for the fifth season of CTV and Fox International's The Listener, a role he had played during season 1. Lemke also began a 7-episode run over two seasons on Bravo's police drama 19-2 as SQ Officer Dan Malloy. The series received 10 Canadian Screen Award nominations, including best dramatic series. Also in 2014, Lemke was cast in the role of "Three" (aka. Marcus Boone) in the science fiction television series Dark Matter. The series shot 39 episodes over three seasons from 2015 to 2017. Lemke appeared in all 39 episodes.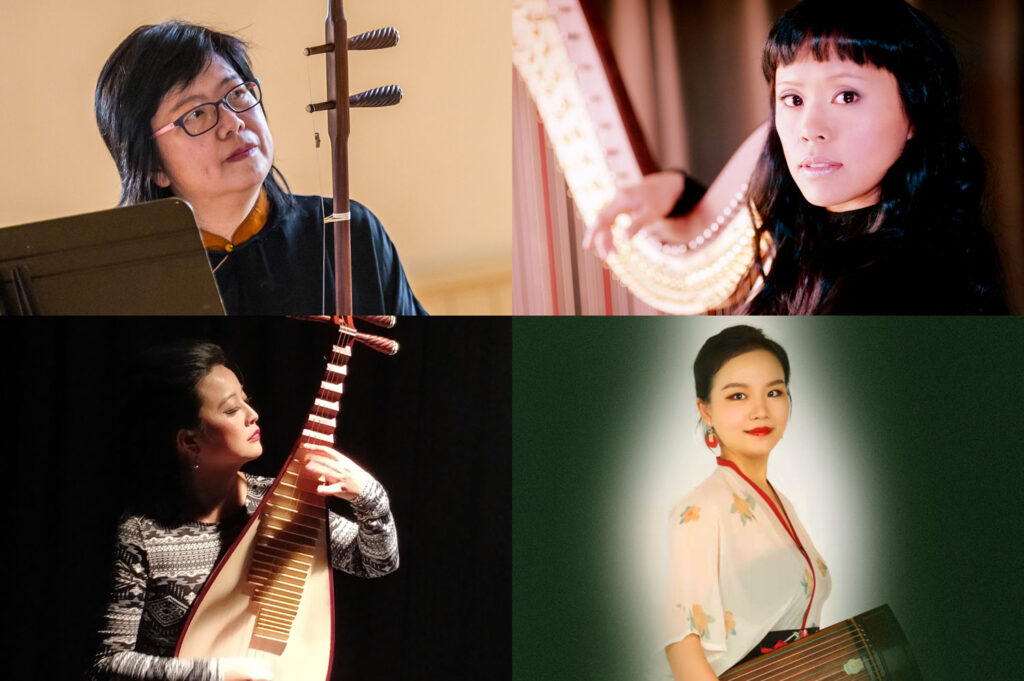 PhoeNX Ensemble is a cross-cultural mixed chamber ensemble which blends traditional East Asian and Western instruments.  Its vision is to explore, promote, and expand the East/West mixed-musical medium through performances, educational workshops, commissioning, and cross-disciplinary collaborations.
This multi-layered instrumental palette merges together the rich musical histories and influences of the East and West, giving rise to an altogether new canvas of limitless sound potential and musical story-telling.
Founded by leading erhu musician Patty Chan, Director of Centre for Music Innovations and Music Director of the Toronto Chinese Orchestra, in collaboration with Sanya Eng, an internationally acclaimed Toronto-based harpist, PhoeNX Ensemble is rooted in the heartfelt hopes of sharing inspirational narratives through a mixed ensemble sonority.
Most recently through the pandemic, PhoeNX Ensemble was featured in the Canadian Opera Company's 2021-22 online City Series' performances, and Vancouver-based Sound of Dragon's 2022 online digital festival. In addition, the ensemble's inaugural launch project, "A Mid-Autumn Moon Festival Offering: Legend of Chang'e, Immortal goddess of the Moon" was granted the honour of being included in the 2022 listing of archives for Asian Heritage Month.
PhoeNX Ensemble is also passionately dedicated to educational workshopping and has collaborated with the East Chamber Music Festival and Memorial University in Newfoundland, resulting in more than three dozen new contemporary compositions for mixed ensemble.
Each concert has an arc of experience. Programmes are based upon compelling stories of true history, traditional mythology, or tales of life lessons learned through fables.  With music ranging from time-honoured, Eastern-oriented classics to freshly commissioned contemporary new music, the audience is treated to a journey across cultures, languages, borders, and time…. and ultimately: a journey of hope and inspiration.
Here is our Chinese name:
鳳鳴九皋樂集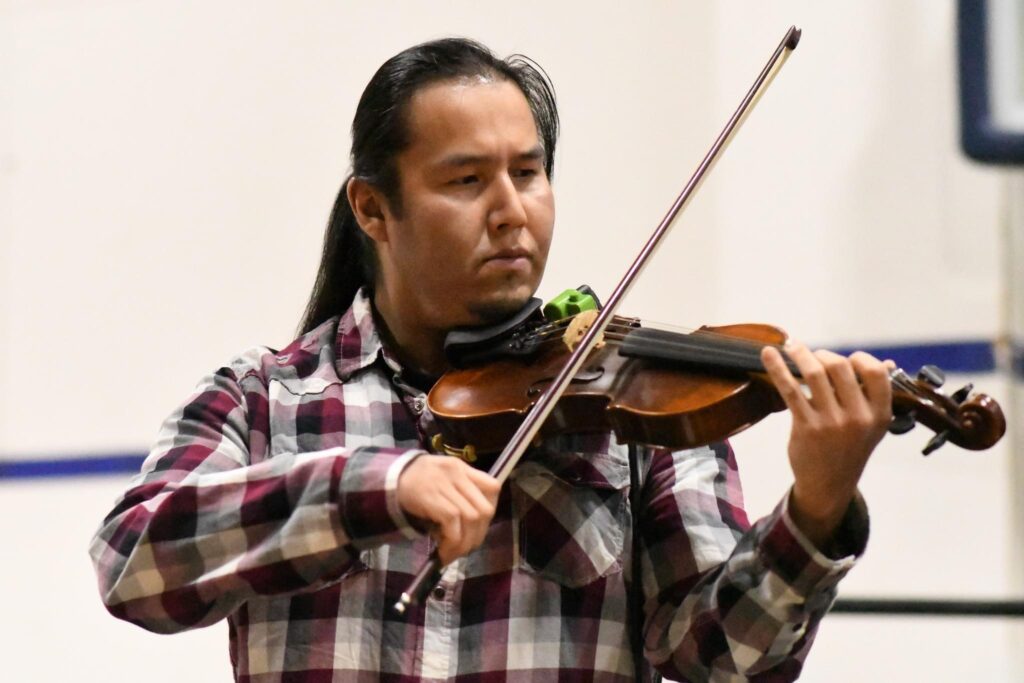 FOLK & FIDDLE FIDDLE EXTRAVAGANZA
Wesley Hardisty is a vibrant emerging Fiddle Player. composer, and collaborator from the Northwest Territories. From Ft. Simpson, Wesley is a member of the Dene Nation. He has performed nationally and internationally from Seattle to Iqaluit. He's played on folk festivals, fiddle music festivals, Indigenous-focused performances, including multiple tours of the NWT as a featured performer and supporting artist. He also performed for Canada Scene and Northern Scene in Ottawa, and Vancouver 2010 Winter Olympics, and has two original albums and multiple commissions.
Wesley has been part of the Kole Crook Fiddle Association as a student, and now as an instructor. He attended the Gulf Island School of Performing Arts, and was formally in the Northern Arts and Cultural Centre Mentorship Program being mentored by acclaimed violinist / producer / composer Jesse Zubot. Wesley is sought-after as a collaborator with fiddle players, singer-song writers, and classical ensembles.
Wesley values community connections, and has made it a priority to perform for elders, and to be a mentor in youth mentorship from the training program's that he went through as a student. Notably he is an Artistic Ambassador for the Downie-Wenjack Fund.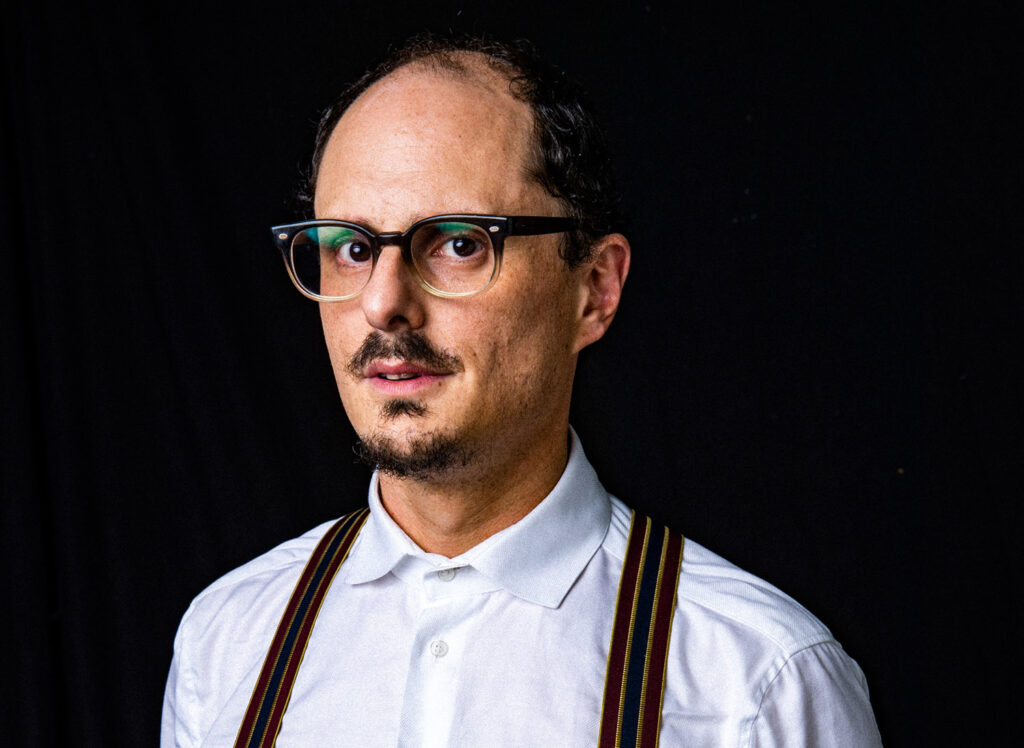 Joshua Dolgin (born December 28, 1976), better known by his stage name Socalled, is a Canadian rapper and record producer, known for his eclectic mix of hip hop, klezmer, and other styles such as drum & bass and folk music. A pianist and accordion player, he has taught the latter at Klezfest London, where he has also run workshops in "hiphopkele". He has played with clarinetist David Krakauer's Klezmer Madness!, and has also worked with artists such as rappers C-Rayz Walz, Chilly Gonzales, funk trombonist Fred Wesley, and Sophie Solomon. Dolgin has Ukrainian, Romanian and Russian roots.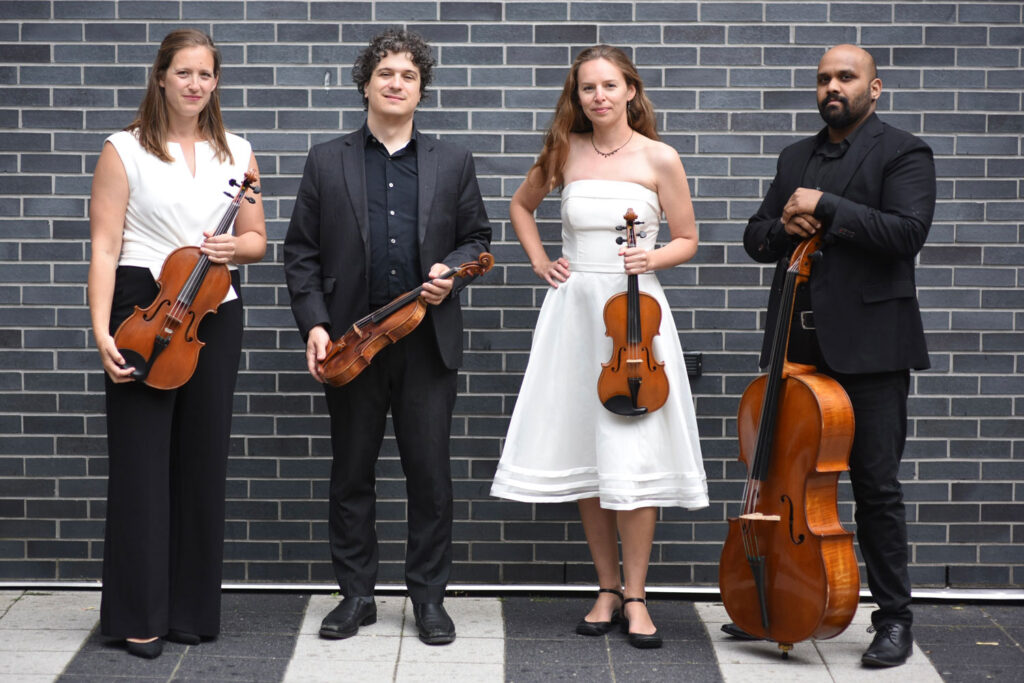 The Venuti String Quartet is made up of some of the most sought-after freelance musicians in Toronto. Their members frequently perform with many of the major orchestral ensembles in Toronto, including The Toronto Symphony Orchestra, The Canadian Opera Company, The National Ballet of Canada and Tafelmusik. They are a highly versatile group comfortable performing not only the great classical repertoire but also jazz, contemporary and many other musical genres. Their violinist, Drew Jurecka also composes and arranges for the quartet.
Venuti String Quartet's debut album was recorded with generous support from Ontario Arts Council and Toronto Arts Council.

They have worked with artists and ensembles including Payadora Tango Ensemble, Jill Barber, Esmeralda Enrique Spanish Dance Company, The Hogtown Syncopators, The Gryphon Trio and The Art of Time Ensemble. The Venuti String Quartet can be heard frequently as recording artists for film and various recording projects including Royal Wood's, Donovan Wood's and Justin Gray's most recent records. Upcoming shows for the quartet include performances in Massey Hall, Aeolian Hall, National Arts Centre, the Harbourfront Centre,  the Toronto Music Garden Summer Concert Series and the Indian River Music Festival in Prince Edward Island.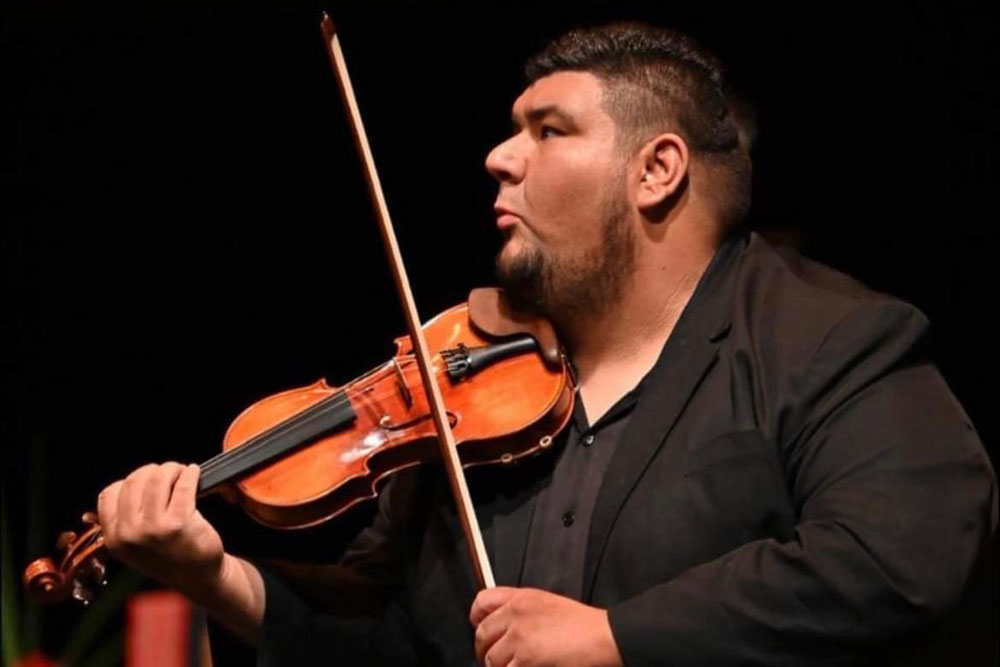 Ryan D'Aoust is an indigenous left-handed fiddler from Norway House Cree Nation in northern Manitoba. He learned to play fiddle through the frontier school division fiddling program which was relatively new back then. Now the program thrives with roughly 2500 kids in Northern Manitoba playing fiddle along with Ryan as one of the instructors who just completed his 11th year. 
Ryan has been very fortunate to achieve 1st place in many fiddling competitions in Manitoba and Saskatchewan. His albums have won awards at the Canadian Aboriginal Music Awards. He's instructed and attended many fiddle camps throughout the country, played many festivals, played alongside many of his musical hero's, and has been a finalist at the prestigious Canadian Grand Masters Fiddling Championship. 
Ryan dedicates his performance to his best friend and brother in music Nathan Halcrow who sadly passed away last year.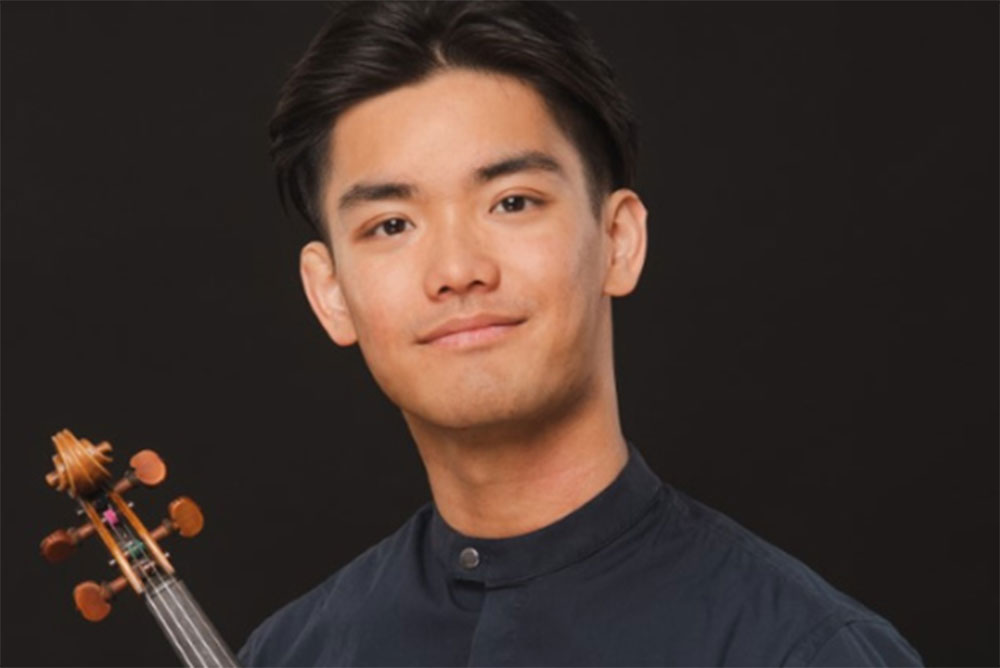 Violinist Anthony Poon was one of the honorable mentions in Musicus Society's Young Artist Audition program 2021, and made his debut with Musicus Society at Musicus Festival 2022 in Hong Kong.
Majoring in violin, Poon studied under the tutelage of Alex Laing at Uppingham School. Later, he pursued his Bachelor of Arts and Master of Arts degrees under Jack Liebeck at Royal Academy of Music with a scholarship.
Performing as a soloist, he played the 1st movement of Lalo's Symphonie Espagnole with the Hong Kong Philharmonic Orchestra for a charity concert in 2017. Poon also appeared as a soloist to perform Brahms's Violin Concerto with the Stamford Chamber Orchestra in 2019. 
In 2020, Poon was awarded 2nd prize in the Eastbourne Symphony Orchestra Young Soloist Competition. In 2021, he won the Tunnell Trust Music Club Award Scheme, which led to a recital tour in Scotland at the end of January 2023.
During his time at the academy, he frequently performed with the Academy Symphony Orchestra as concertmaster. He appeared regularly in the 2019-21 season with the London Symphony Orchestra (LSO) as part of the LSO String Experience Scheme. 
As an active orchestral musician, Poon is often invited to be the guest leader and section principal in orchestras throughout the UK, including Manchester Camerata, Sinfonia Viva, English Touring Opera, Welsh National Opera and Birmingham Royal Ballet.
Poon was the beneficiary of Help Musicians UK scholarship (2019-2021) and Jardine Matheson Scholarship (ABRSM).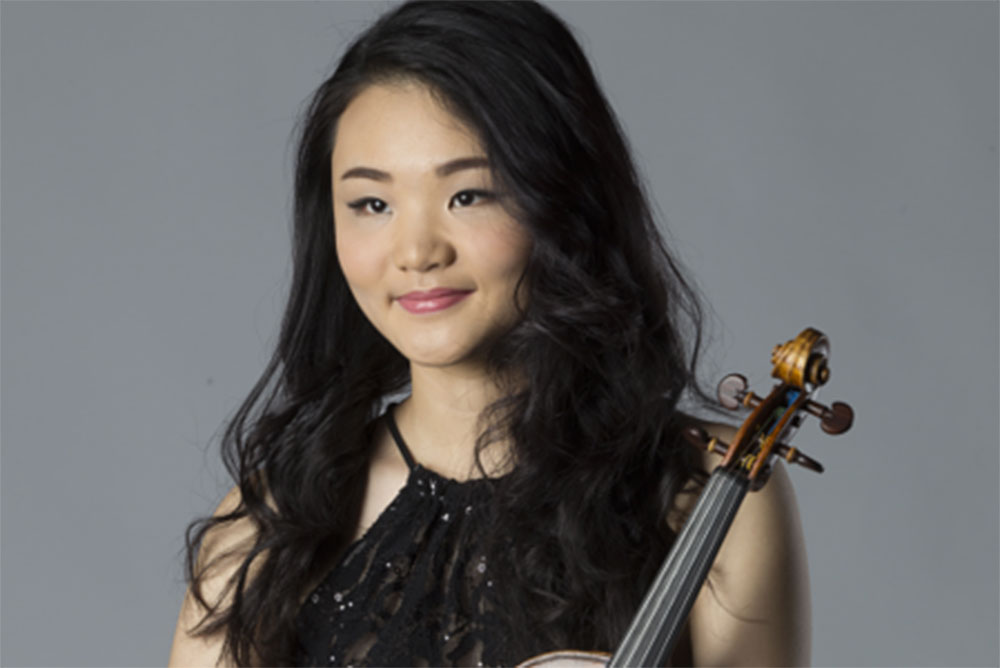 Angela Chan Sin-ying was born in Hong Kong, and started to learn the violin at the age of three from her mother. She continued her studies under Professor Michael Ma at the Hong Kong Academy for Performing Arts, and Professor Vera Tsu Weiling at the middle school affiliated to the Central Conservatory of Music in Beijing. She is currently pursuing her master's degree with Donald Weilerstein at the New England Conservatory.
Chan has taken part in numerous violin competitions, winning third prize in the Singapore International Violin Competition; first prize and the Concerto Performance Award at the 8th International Louis Spohr Competition for Young Violinists; second prize in the violin section of the Harbin International Music Competition; and Laureate at Shanghai Isaac Stern International Violin Competition, the Michael Hill International Violin Competition and the Andrea Postacchini International Violin Competition.
She has appeared as a soloist with the Staatskapelle Weimar Orchestra of Germany, the China Philharmonic Orchestra, the EOS Orchestra of Beijing, and the Hong Kong Symphonia. In 2016 she was chosen to tour the United States with The Curtis Chamber Orchestra as a soloist. She was also featured in nine concerts with the Curtis Symphony Orchestra during their 2017 tour of Europe. She has given recitals in Philadelphia, Hong Kong, Beijing, and Xiamen.
Chan has performed in the Academy of the Verbier Festival, and at The Heifetz International, Music Institute where she was invited to play with famed violist Nobuko Imai.
Chan is also a founder member of the AYA Piano Trio, winner of first prize at both the WDAV Young Chamber Musicians Competition and the Chamber Music Yellow Springs Competition. 
Chan has been awarded Honorable Mention of Musicus Society 2019 Young Artist Audition. She is also scholarship recipient of the Hong Kong Jockey Club Music and Dance fund and the Lin Yao Ji Foundation.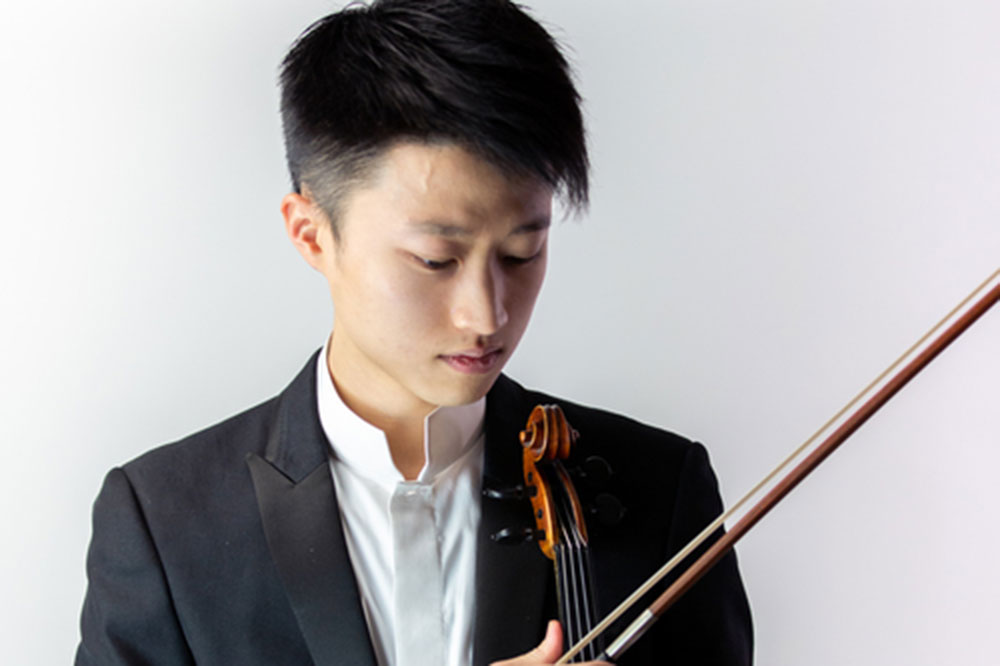 Born in Hong Kong, violinist Jeremy Hao Lap-hei is a strong believer in the communicative power of music and seeks to engage with communities. Hao is the winner in the Musicus Society 2020 Young Artist Audition. In 2021, he made his debut with Musicus Society at the Jockey Club Musicus Heritage Alive Concert series in Hong Kong. 
Hao has lived and performed around the world from Asia to Europe and the United States. He has been heard in renowned venues including Carnegie Hall, Lincoln Center and Hong Kong Cultural Centre, as well as in living rooms and factories.
An active chamber musician, Hao has recently performed the Chamber Music Winner's Concert at Yale (2022). This summer, Hao will be performing at the Toronto Summer Music Festival and BigLake Festival in Canada. He will also be returning to the Thy Chamber Music Festival in Denmark.
Hao has participated in distinguished festivals such as the Taos School of Music, Kneisel Hall Chamber Music School and Festival, Juilliard ChamberFest and the New York String Orchestra Seminar, where he worked with members of esteemed string quartets including the Borromeo, Brentano and Shanghai String Quartets. He was also a member of the Zhubert Trio, formed in 2018 at Kneisel Hall, where he played with pianists Joseph Kalichstein, Jerome Lowenthal, and Robert McDonald, and violinists Daniel Phillips and Laurie Smukler.
As an orchestral musician, Hao has played under conductors Joseph Colaneri, Sir Mark Elder, Barbara Hannigan, David Hayes, Jaime Laredo, Peter Oundjian, Itzhak Perlman, David Robertson and Jaap van Zweden. Hao has also served as concertmaster of the Mannes Orchestra and he is currently a principal violin of the Yale Philharmonia.
Hao received his Bachelor of Music degree at Mannes School of Music in 2017, under the tutelage of Sally Thomas and Ann Setzer. He completed his Master of Music degree at The Juilliard under Laurie Smukler in 2020, and graduated from his Master of Musical Arts degree at the Yale School of Music under Syoko Aki and Ani Kavafian in 2022. He has recently joined the New Haven Symphony first violin section.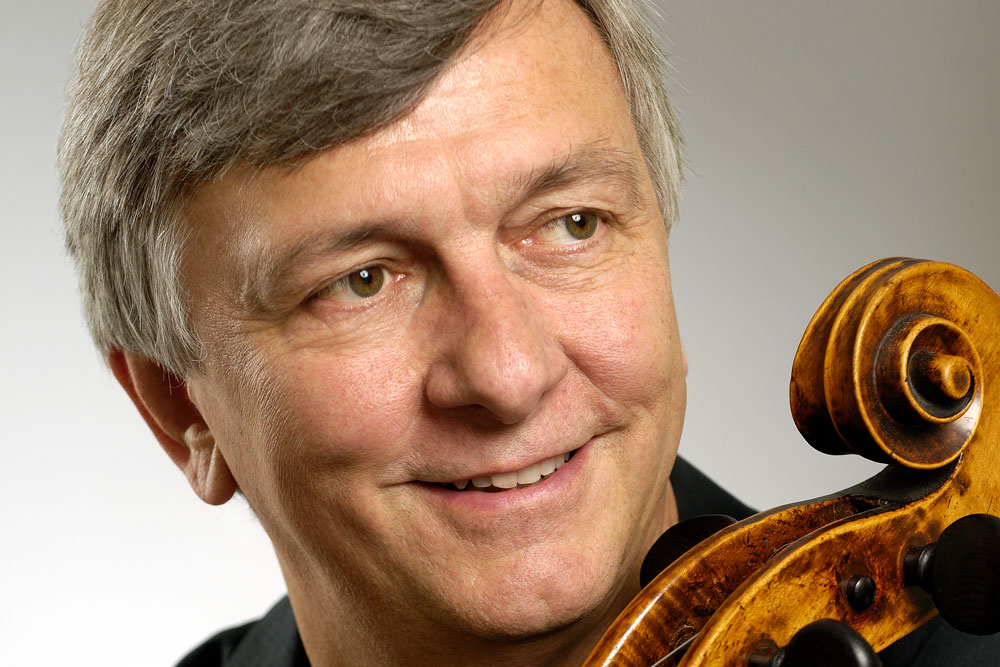 For many years the TSO Assistant Principal Cellist, David Hetherington is a founding member of the Amici Chamber Ensemble which presents an annual series of concerts in Toronto. They have recorded a dozen Cd's two of which have won Juno awards.
An active chamber musician, Mr. Hetherington also performs regularly for New Music Concerts and Soundstreams Canada. He has made several recordings for Centrediscs with whom he made the Canadian première recording of Talivaldis Kenins' prize-winning cello sonata. Recently he recorded a recital of contemporary solo cello works which can be found on New Music Concerts' YouTube channel. He currently teaches cello at the Glenn Gould School, coaches the National Youth Orchestra of Canada and is Music Director of the
Interprovincial Music Camp.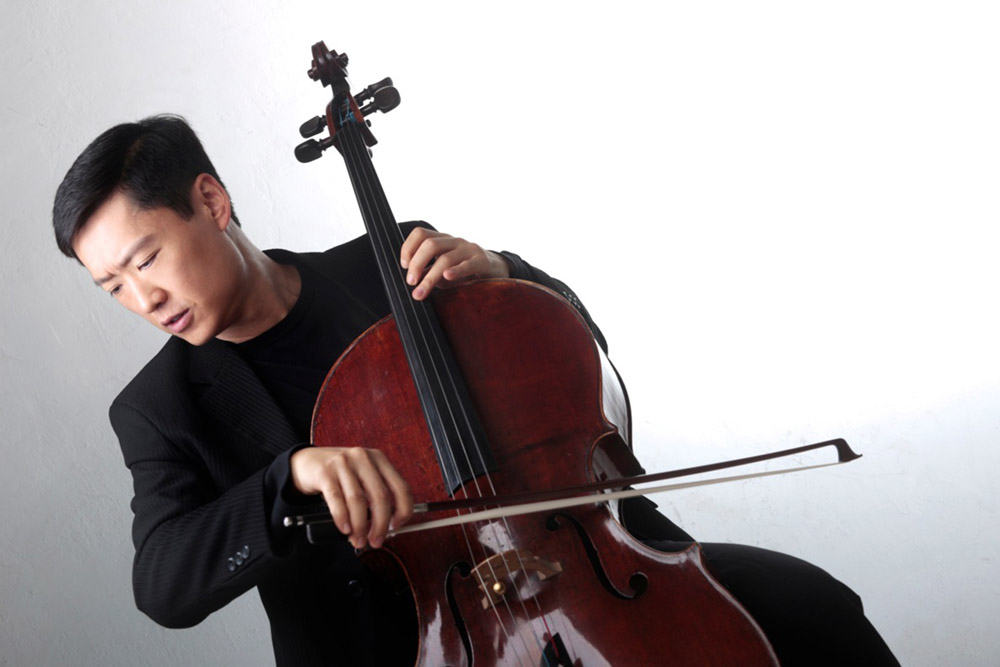 L'HISTOIRE DE BABAR FOLK & FIDDLE CANDLELIGHT CONCERT IMPACT
Hailed "a marvelous protagonist…superb cellist" by the late Lorin Maazel, a "Miracle" by Gramophone and "the excellent cellist… with enveloping richness and lyrical sensitivity" by the New York Times, Trey Lee works with esteemed conductors, composers and orchestras worldwide, such as Vladimir Ashkenazy, Leonard Slatkin, Mikko Franck, Vassily Sinaisky, Yuri Bashmet, Hannu Lintu, Bright Sheng; the Chamber Orchestras of Stuttgart, Munich, London and Romanian Radio; Moscow and Trondheim Soloists ensembles; Philharmonia Orchestra, Philharmonic Orchestra Radio France, Detroit Symphony Orchestra, BBC Philharmonic, Netherlands Philharmonic, and Tapiola Sinfonietta among others. 
Trey appears often at major venues and festivals around the world, including the Carnegie Hall, United Nations, Teatro dal Verme Milan, Beijing National Centre for Performing Arts, Lincoln Center, Concertgebouw Amsterdam, Kuhmo, Banff, Marlboro, Seoul Spring, and the Australian Festival of Chamber Music. On stage, 
Trey partners with many of today's most sought-after stars such as Julia Fischer, Vilde Frang, Pekka Kuusisto, Alexander Sitkovetsky, and most recently became a member of Canada's leading piano quartet, Ensemble Made in Canada. 
As the first Asian winner of the prestigious International Antonio Janigro Cello Competition, Trey has been featured in Financial Times, on CNN and China's national television CCTV, and Radio Television Hong Kong's award-winning documentary series "Outstanding Young Chinese Musicians". Italy's Il Corriere Della Sera heralded Trey as one of China's classical music "Golden Boys & Girls" alongside pianists Lang Lang and Yuja Wang. 
Trey has released several albums under EMI which topped the classical charts. His recent albums include Bright Sheng's The Blazing Mirage dedicated to Trey, and The Dream of the Red Chamber Capriccio under the direction of composer Wang Liping. 
As the founding Artistic Director of Musicus Society, Trey established the groundbreaking Musicus Fest in 2013. As an ambassador of UNICEF Hong Kong, he was joined on stage at the United Nations General Assembly Hall in 2014 by Yoko Ono and Hugh Jackman among others to launch The IMAGINE Project.  Other inspiring projects Trey has undertaken include performances at the indigenous First Nation communities of northern Canada and a fundraising concert for South African hero Denis Goldberg and his House of Hope Foundation in South Africa. 
Trey plays on the 1703 "Comte de Gabriac" cello by Venetian master maker Matteo Goffriller.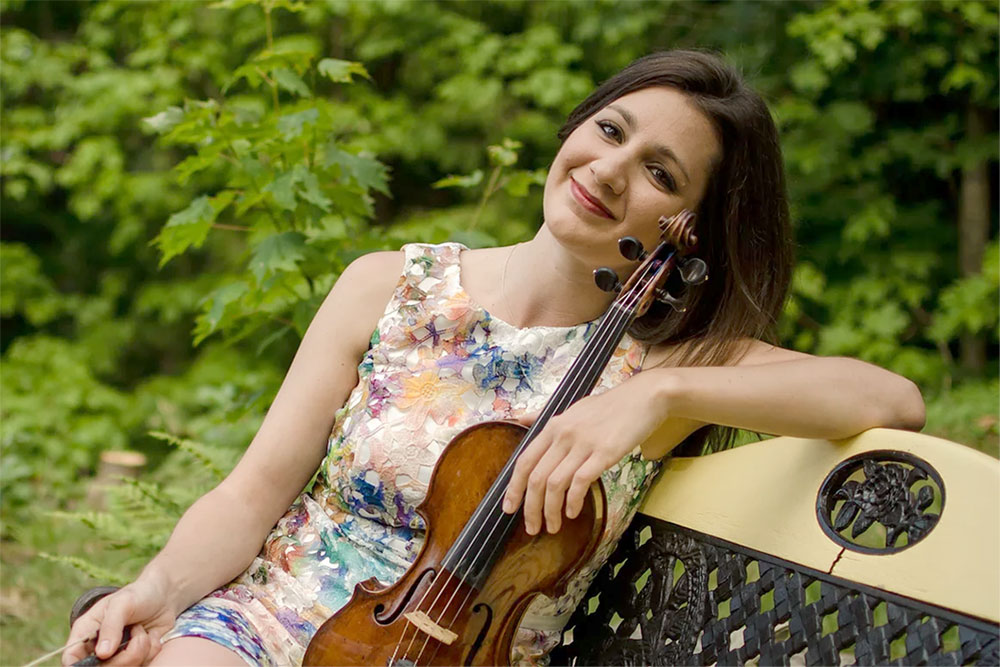 L'HISTOIRE DE BABAR FOLK & FIDDLE CANDLELIGHT CONCERT IMPACT
Sheila Jaffé was born into a family of musicians and was fascinated by classical music from a young age. Born in Montreal and raised in South Florida, she returned to her native Quebec at the age of thirteen to live and study with her second cousin Catherine Dallaire, concertmaster of the Orchestre Symphonique de Québec and professor of violin at the Conservatoire de Musique de Québec. After completing high school as part of the arts intensive program at l'École Secondaire Pierre-Laporte in Montreal, Sheila completed her Bachelor's degree in violin performance at the Université de Montréal. Over the course of her years in Montreal, it became clear that chamber music and orchestral playing were at the core of her musical passions. She co-founded the Alaya String Quartet, performed in numerous chamber music concerts in the city, and kept herself impossibly busy with every kind of ensemble she could put together. In the summers, she participated in orchestral, chamber music and masterclass festivals such as Schleswig-Holstein Orchester, Domaine Forget, International Musicians Seminar and Open Chamber Music at Prussia Cove, Orford Arts Centre, Aurora Music in Sweden, and several others. Sheila continued her studies in Berlin, Germany with a Master's program at the Hanns Eisler Hochschüle für Musik, during which she also was accepted into the Deutsche Symphonie-Orchester Akademie for a one-year position. During this time she also co-founded the Alondra String Quartet, who were invited to the International Musicians Seminar Prussia Cove as well as the Toronto Summer Music festival. The members of this quartet are now in leading orchestras around the world. In 2013, at the Rosebud Chamber Music Festival in Alberta, Canada, she co-founded the Rosebud String Quartet (RSQ), with whom she currently performs regularly. Sheila is also the violinist and violist of the Array Ensemble, specializing in new music. In 2015, Sheila joined the Canadian Opera Company as a violist while continuing to nurture her love of chamber music on the violin with her string quartet as well as other chamber ensembles and various solo performances. She has also recently been appointed as principal viola of the National Ballet of Canada Orchestra. Her first album, featuring works by Franck, Elgar and Britten in collaboration with Welsh pianist Huw Watkins, is due to come out in 2022. 
Sheila Jaffé plays on a Francesco Gobetti (1710-15) violin and Raymond Schryer (2001) viola on generous loan from Canimex.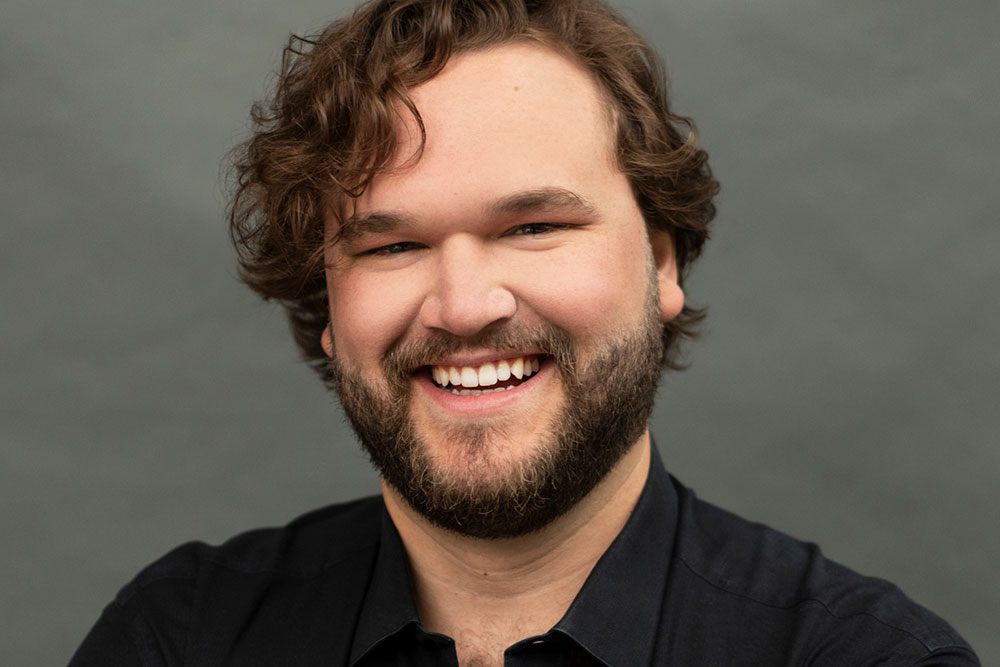 One of CBC's 2019 '30 Hot Classical Musicians Under 30,' Canadian Matthew Cairns is making a name for himself as one of the most exciting tenors on the rise.
In his first year in the Lindemann Young Artists Program, Mr. Cairns makes his Metropolitan Opera debut as the Messenger in Aida and covers Bob Boles in Peter Grimes. Later this season, he sings Macduff in Macbeth at the Canadian Opera Company and Don José in Carmen at Des Moines Metro Opera.
As former member of the Canadian Opera Company Ensemble Studio, Mr. Cairns appeared as the Prince of Persia in Turandot, the Witch in Hansel and Gretel, Gamekeeper in Rusalka, and is covering Alfredo in La traviata. He's performed Don Ottavio in Don Giovanni and Gherardo in Gianni Schicchi with the Centre for Opera Studies in Italy, Liberto in The Coronation of Poppea with Opera Theatre of St. Louis, and Detlef in The Student Prince at the Chautauqua Institution, where he placed first in its Sigma Alpha Iota Competition. Other roles include Count Belfiore in La finta giardiniera, Sam Kaplan in Street Scene, Sam Sharkey/Lumberjack in Paul Bunyan.
Mr. Cairns was a Grand Finals winner of the 2022 Metropolitan Opera Eric and Dominique Laffont Competition and a finalist in the 2022 Neue Stimmen competition. He was the First Prize winner of the 2018 Canadian Opera Company Ensemble Studio Competition and winner of the CBC Music Young Artist Development Prize.
Mr. Cairns earned his master's degree in opera performance at the University of Toronto.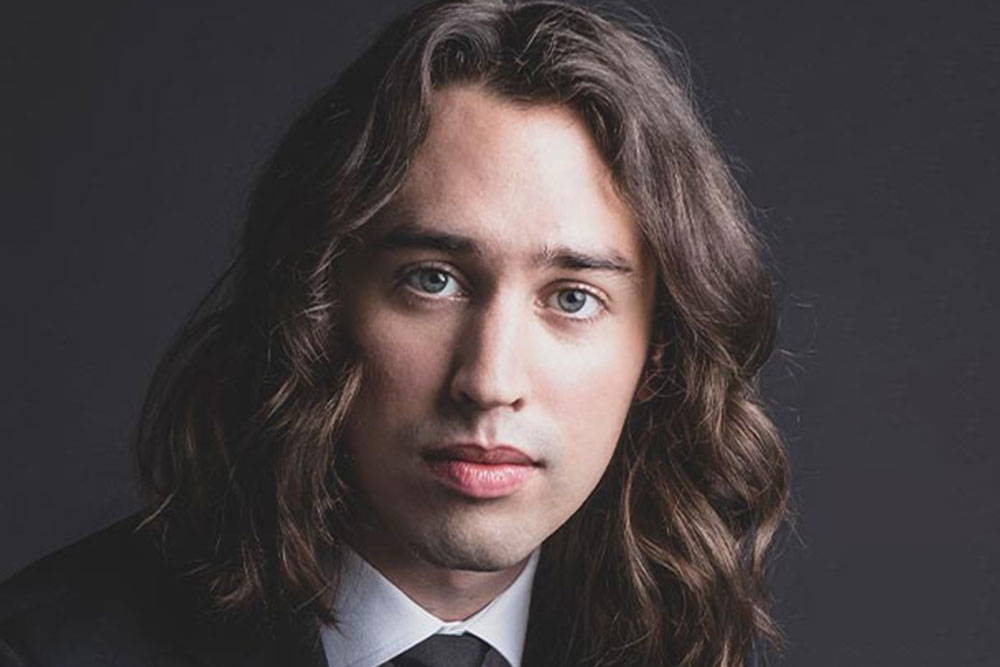 Canadian pianist Alexander Soloway is now in his second year in the Lindemann Young Artist Development Program, during which time he will join the Met music staff for The Magic Flute. 
This summer, he will join Wolf Trap Opera as a Coaching Fellow, where he will be a rehearsal pianist and perform continuo for Semele, operate supertitles for Faust, and coach and perform in the WTO Salon series. In the Met's 2021–22 season, he performed in the Lindemann Program Patron Concert of opera scenes, annual recital series, and Met Orchestra Workshop. 
As a member of the Met's music staff, he worked on projects with the Met's new works and commissions office as well as the Mostly Mozart Festival. As a collaborative pianist, he has won many awards, including the pianist's prize in the 2021 Marilyn Horne Song Competition and the 2019 Festival Classica International French Mélodie Competition. As a student, he won both the Chamber Music Competition and Classical Concerto Competition at McGill University. He has performed extensively across North America and Europe in venues such as the Richard Bradshaw Amphitheatre in Toronto, the Mozarteum University in Salzburg, and at Carnegie's Weill Recital Hall, among others. 
He is an alumnus of the Canadian Opera Company Ensemble Studio, Music Academy of the West, the Franz Schubert Institut, Académie Francis Poulenc, and the Orford Music Academy. He holds degrees in piano from the University of Toronto and the Schulich School of Music at McGill University.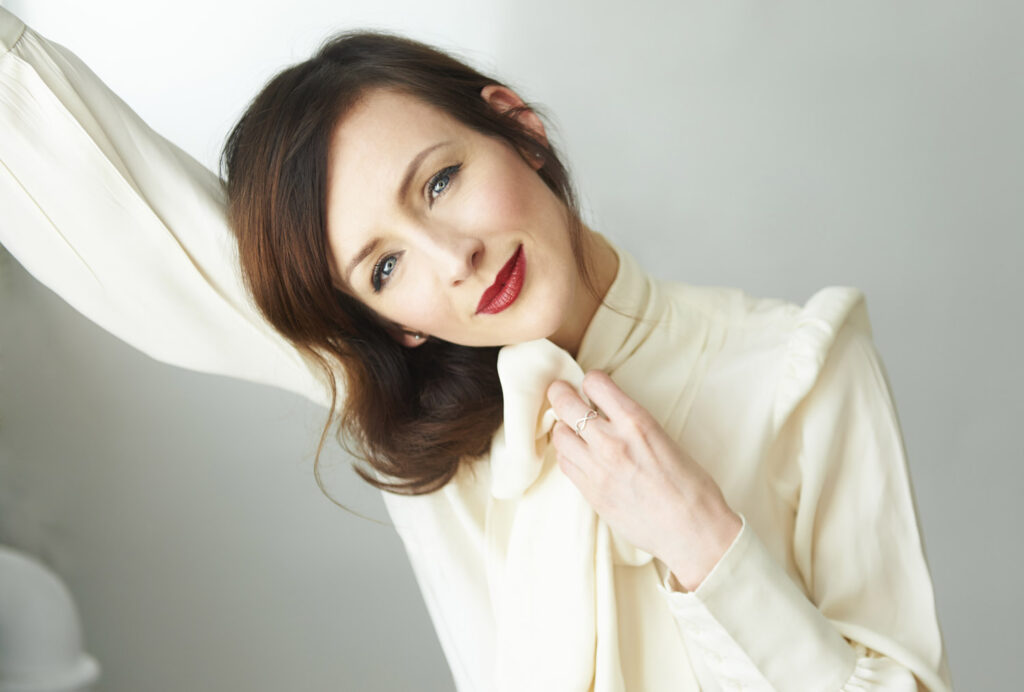 Since signing to Atlantic/Warner Records in 1998, 4x Juno and 2x Gemini nominee Sarah Slean has released 11 original albums in over 10 countries.  Over her 25-year career, Slean has published volumes of poetry, starred in short films and a movie musical, toured internationally, penned award-winning chamber works, held exhibitions of her paintings and collaborated with nearly every major orchestra in Canada.  Classically trained in piano from age 5, she composes orchestral arrangements for her own music as well as for pop colleagues and has sung world premieres for Canada's leading living composers. Her recent recording with Symphony Nova Scotia was nominated for both East Coast Music- and Juno- Awards (2021).  Sarah is also an alumna of the prestigious Canadian Film Centre's screen composing residency (2017-8), and recently earned her first Canadian Screen Award (2021) along with another nomination in 2023. This year she completes a Masters Degree in Composition and a new stage musical on Nova Scotian painter Maud Lewis.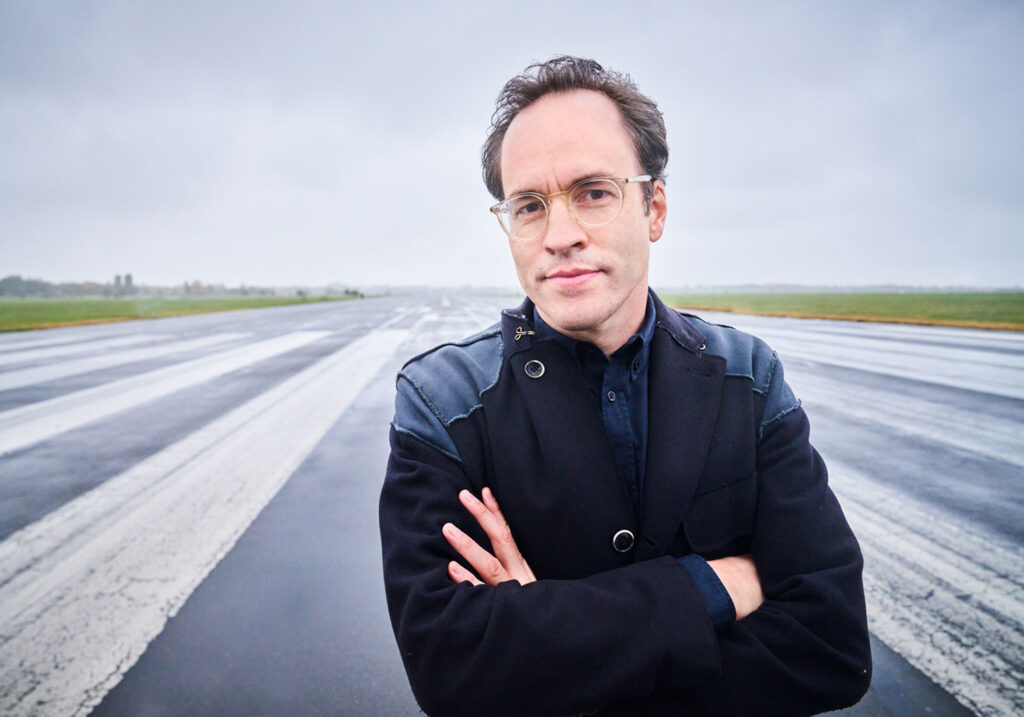 Johannes Debus, Artistic Director for Biglake Arts, has been Music Director of the Canadian Opera Company since 2009. 
Highlights of his tenure at the COC include Wagner's Tristan and the Ring of the Nibelung, Verdi's Aida, Falstaff and Otello, Mozart's Abduction from Seraglio, Kaija Saariaho's L'Amour de loin, Ariodante by Handel and the world premiere of Rufus Wainwright's Hadrian. Most recently he conducted La Traviata, The Flying Dutchman and Salome in Atom Egoyan's iconic production.
He worked with orchestras such as the Toronto Symphony Orchestra, the Orchestre Symphonique de Montréal, the Orchestre Symphonique de Québec, the Cleveland Orchestra and Boston Symphony and appeared at festivals such as Scotiafest Halifax, the Banff Centre Summer Festival, Tanglewood Music Festival and Santa Fe Opera as well as at opera companies such as the Metropolitan Opera New York, the Bayerische Staatsoper Munich and the Staatsoper Berlin.
Born and raised in Germany he is now residing in Toronto and enjoys the use of words like "sorry" and "eh".