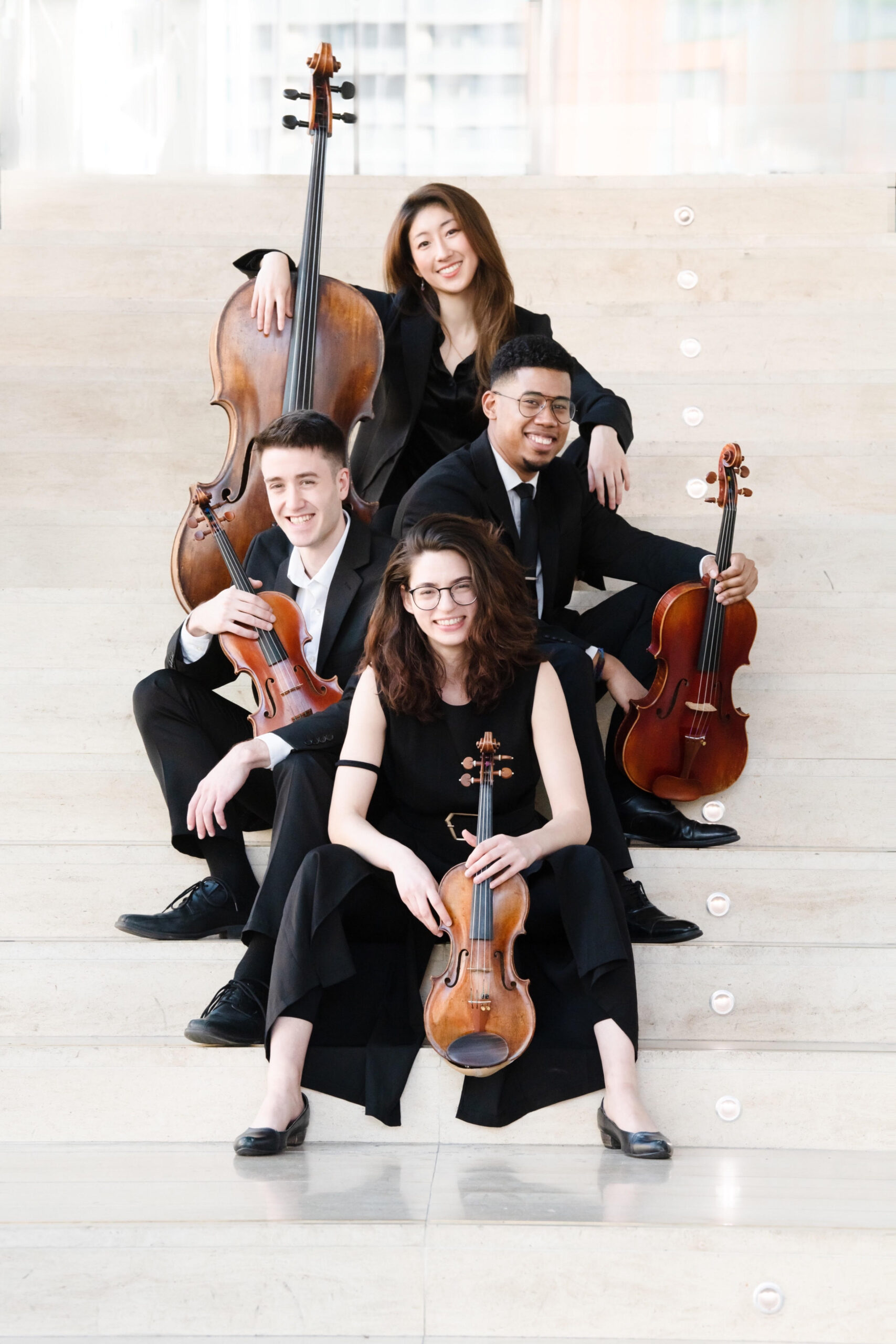 We kick off the festival with the Dior Quartet, one of Canada's finest young string quartets and recent semi-finalists of the prestigious Banff International String Quartet Competition. They will present a rich, multi-faceted programme exploring the ethnic roots of each member of the ensemble: Israel, Korea/Canada/St. Lucia and the USA. To round off the evening, they will perform one of the most performed and recorded masterpieces of the chamber music repertoire, the Ravel String Quartet.
DIOR QUARTET
Noa Sarid, violin
Tobias Elser, violin
Caleb Georges, viola
Joanne Yesol Choi, cello
Caroline Shaw: Blueprint 
Soo Yeon Lyuh: Yessori
Alberto Hemsi: Three Ancient Airs   
Rhiannon Giddens: "At the Purchaser's Option"
Kevin Lau: String Quartet No. 3
Maurice Ravel: String Quartet in F Major
Concert Duration: 2 hours with intermission
Adults: $55
Seniors & Students: $50
The Grange Outdoor Kitchen offers guests a casual and delicious menu curated by Chefs Matt DeMille and Keirra Reid and is made from locally sourced, seasonal ingredients.
The focus is on easy to eat, generally hand-held portions that can be enjoyed socially over a glass of wine or cocktails.
Food and drink is available for purchase pre- and post-concert.